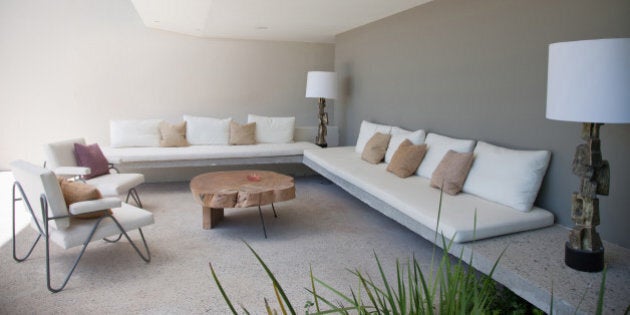 Remember catalogues? They were fun. It was nice to pore through the pages, lusting over each item while visually styling your new dream home in your head. You'd fold or tab a page to remember it for later.
Now, thanks to the technology of Instagram, all you have to do is slide your thumb upwards to get all of the interior inspiration you need. Oh, and follow these accounts.
Luxe interiors as well as lush exteriors. Inspo to the max.
Good news! This account represents a physical and online store, meaning you don't have to just dream -- you can shop!
Interiors Addict website and Instagram account by Jen Bishop is a dream for DIY ideas and a clever way to hear of new brands.
This account provides smart ideas for styling and wonderful new ways to pair unusual colours together.
The Australian design magazine's Instagram account is just as lust-worthy as its print publication.
Like black, white and minimal interiors? You'll love this Melbourne based account.
Again, this account belonging to a high-end interiors magazine has all your house goals under one handle.
The go-to account for practical and affordable do-it-yourself tips and tricks.
This one is for the kids only -- get all your nursery and little person room inspirations here.
This interior designer and lifestyle bloggers feed is simply delightful.