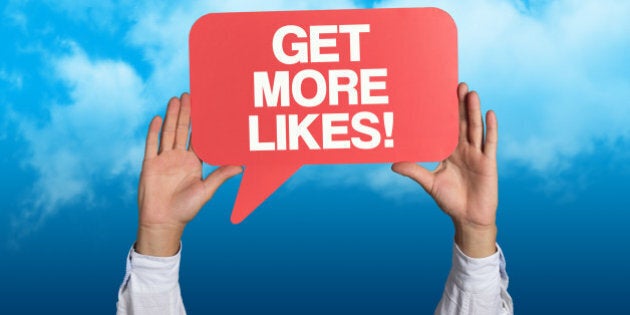 Poor Cassi Van Den Dungen. The Aussie Model who came second on the fifth season of Australia's Next Top Model is not happy about the amount of 'likes' she received on her recent Instagram post about going on a holiday.
Chastising her 8,805 followers, Van Den Dungen took to the social media platform to say "to those people who didn't like my post and don't like having fun is ......YOU ALL SUCK!!!!!"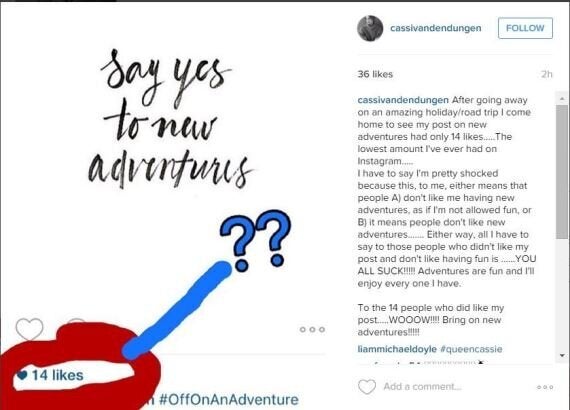 The original post, which now boasts 31 likes, was a quote that read "say yes to new adventures" to which Van Den Dungen added the hashtag #offonanadventure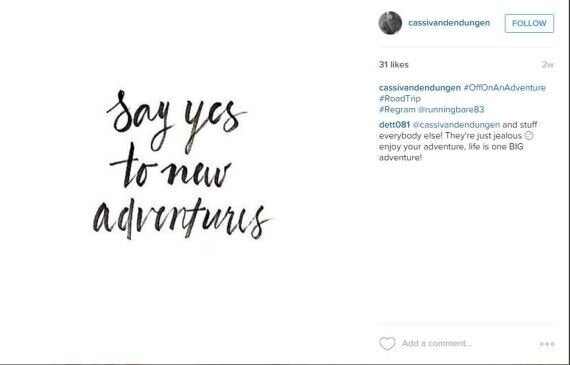 To help Van Den Dungen get more 'likes' in the future, we have compiled this list of do's and don'ts on Instagram. Because 'likes' are obviously very important.
When travelling, keep in mind that you're likely on a different timezone than most of your followers back home. Save your posts for when they are awake.
Be creative with the caption. A funny caption will garner more likes than just a photo and a few hashtags.
Limit the use of hashtags. Three is probably the limit. 20 is excessive.
Consider when you're on Instagram. If you are, then other people probably are, too. Peak times are on the way to and from work, and in the evenings.
Don't post too many selfies -- it makes you look like you're full of yourself. Instead, mix them in with interesting imagery so it's not all about you.
Limit the use of inspirational quotes. While they are popular, people mostly want to see actual photos, not calligraphy.
Go easy on the filters. Over filtered images generally get less likes than 'natural' ones.
Make sure your caption correlates with your image. Don't post a philosophical saying with a shot of you in a bikini on the beach in an attempt to make the post seem less contrived. Just own it.
Post a maximum of three images per day. Any more than that and people may unfollow.
Consider putting your phone down and evaluating what is actually important in your life.