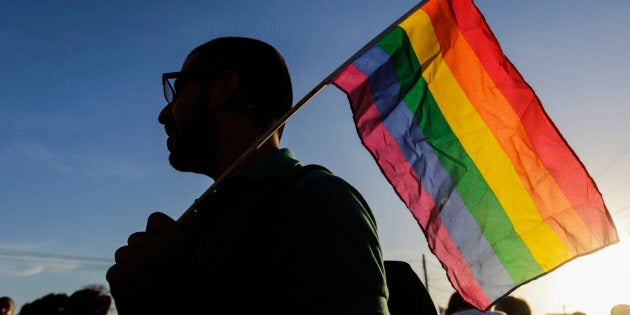 Many in the LGBTQ community were saddened by Friday's news that artist and activist Gilbert Baker, who created the rainbow flag, had died at age 65. Leave it to conservative radio host Bryan Fischer, however, to seize the moment to make a homophobic barb.
On Sunday, the host of American Family Radio's "Focal Point" blasted the use of the rainbow as a pro-equality symbol for the LGBTQ community on Twitter.
The Bible verse cited by Fischer details the parable of Noah's ark. After wiping out all living creatures in a massive flood, God sends "the bow [that] is seen in the clouds," promising not to destroy the planet again.
The Internet's reaction to Fischer's bonkers claim, of course, was fast and furious. Among those to respond was "Star Trek" icon George Takei.