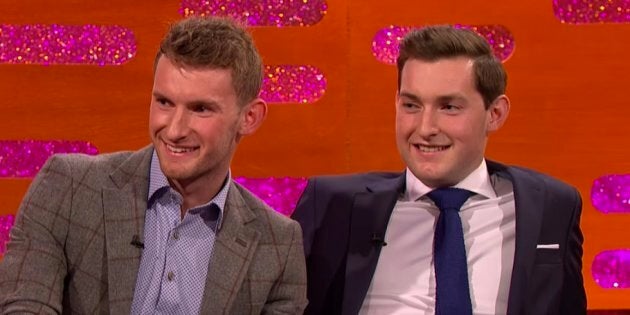 You may remember Paul and Gary O'Donovan from Rio 2016.
The Irish brothers snagged a silver medal at the Olympic Games for rowing, but won hearts around the world with their hilarious TV interviews about urine tests and "podium pants."
The sporty siblings will return to the spotlight on the BBC's "The Graham Norton Show" on New Year's Eve, and a preview clip revealed that they really haven't been affected by their newfound fame.
This article exists as part of the online archive for HuffPost Australia. Certain site features have been disabled. If you have questions or concerns, please check our
FAQ
or contact
support@huffpost.com
.