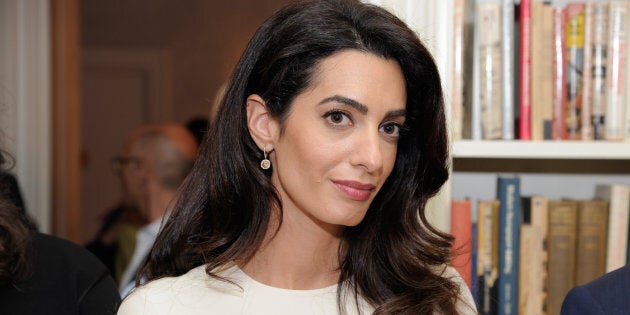 The British barrister has discussed representing 23-year-old nobel peace prize nominee and ISIS survivor Nadia Murad, who was sold into sexual slavery by ISIS fighters after her family was massacred.
One possible forum for the court case is the International Criminal Court, which prosecutes crimes against humanity. But it is jurisdictionally restrained from mounting the case by itself.
There is an immediate road block to the ICC becoming involved.
"The way the ICC's jurisdiction works is that a country has to be a party to its statute in order for the court to have jurisdiction to prosecute crimes," Professor Ben Saul, Challis Chair of International Law at the University of Sydney, told The Huffington Post Australia.
If either state became a signatory, there would be two possible routes to the ICC, Saul said.
"If Iraq or Syria became a party -- and I'm sure they are under pressure form a number of states -- then there would be two routes to the court having jurisdiction: one would be a referral by the government of those countries, the other is the prosecutor has the power to initiate her own investigation, even if the government doesn't want it," he said.
But it isn't likely to, and it could open a can of worms.
If the security council decides to go after ISIS with an ICC prosecutor, what would it mean for the global status quo?
"If you start targeting ISIS for investigation, then people naturally start asking about other armed groups that are friends of ISIS, what about Syria, Iraqi government death squads," Saul said.
"It's not impossible, because no state is really a supporter of ISIS. But given the fractious politics on the security council at the moment, it's pretty unlikely.
"Short of Iraq or Syria signing up to the Rome Statute any time soon, that would be the only route."
Nadia Murad Basee Taha addressing the UN Security Council about the trafficking of persons in situations of conflict in December last year.
The security council has requested investigations in the past -- in both Darfur and in Libya. But, in Darfur at least, investigations have been hampered.
University Of NSW Professor of Social Sciences, Louise Chappell, agreed the UN Security Council could ask the special prosecutor to investigate.
But that outcome is unlikely, she said.
"It would be very, very hard to get Russia to agree with the U.S. that this case should be taken to court," she said.
"No one is saying these aren't atrocities, no one is saying these shouldn't be further investigated. But the realpolitik of the situation is it's very unlikely to get in the hands of the prosecutor to then undertake an investigation and decide whether it meets the threshold test to actually open a proper case."

Professor Chappell said the ICC could launch a case against a particular ISIS fighter, provided that fighter is a national of a country that is a signatory to the Rome Statute.
But she said, it's a highly unlikely avenue to prosecution.
"An Australian ISIS fighter, for instance (could be subject to a case.) We're a signatory," she said.
"It could be possible that the prosecutor could mount a case against a particular fighter through that avenue, but it's very unlikely.
"It hasn't been done to date."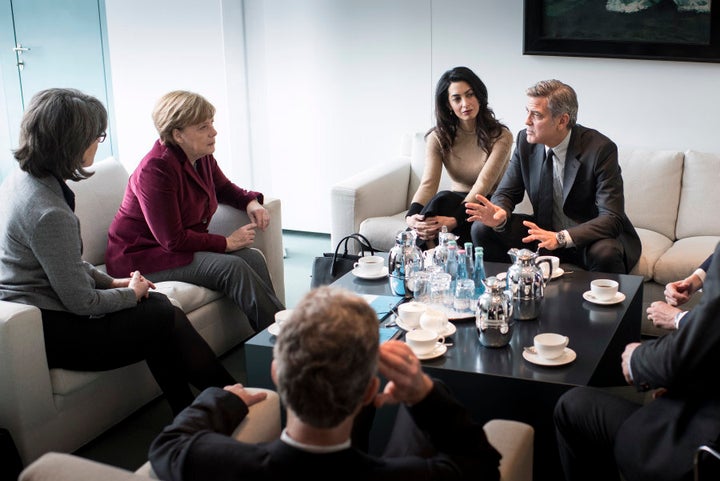 Normally the ICC uses the strategy of going after the big fish, rather than the small fry, said Professor Saul.
But bringing those big fish to court presents a practical problem.
"There's the practical question of obtaining custody of these guys. I mean, we're trying to kill them and we're not doing that successfully, necessarily," he said.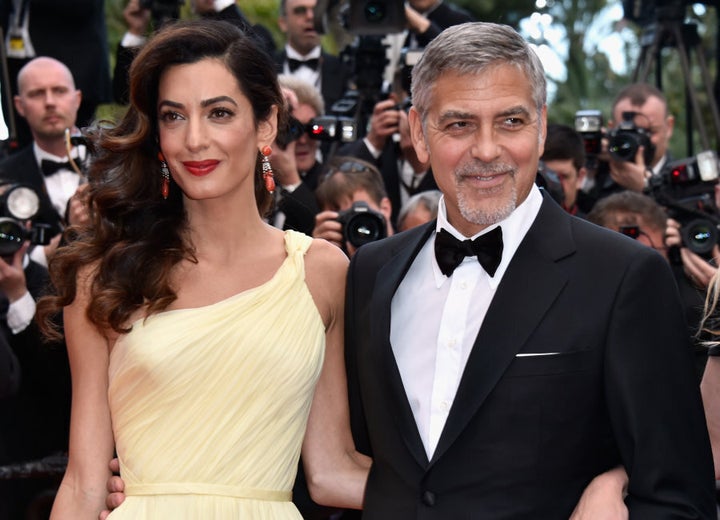 "What I think (Clooney) is trying to do is amass support for an investigation, in order to lay the groundwork for any political prosecution down the line," Saul said.
"You need to uncover the evidence at this point while it's still fresh. What often happens in these kind of conflicts is years down the line, I mean lets look at Latin America, sometimes it's 30 years later when you get prosecutions."
Chappell points to Clooney's actor husband, George, who has spent the week in South Sudan, where he has been promoting the gathering of evidence around corruption and potential war crimes.
"That may be part of the motivation here," Chappell said.
"It may be also that bringing attention to this, by calling on the court, in and of itself is a powerful thing. It's saying these are atrocities, they are the worst crimes imaginable.
"It's important to remind us we need to take action."