Eccentric is one word to describe Isabella Blow. The iconic British fashion editor led a colourful life, with a wardrobe to match.
Initially hired as US Vogue's Anna Wintour's assistant, Blow worked at titles Tatler, British Vogue and the Sunday Times, among others. Nurturing the careers of many designers, photographers and models from the 1980s, Blow was hugely respected in the fashion industry until her passing when she died by suicide in 2007.
The muse of hat designer Philip Treacy, she is credited with discovering the model Sophie Dahl (calling her "a blow-up doll with brains") and fashion designer Alexander McQueen.
Known as 'the women who wore the hats' (though she was so much more than that), Blow, when asked why she often wore headwear famously said "Fashion is a vampiric thing, it's the hoover on your brain. That's why I wear the hats, to keep everyone away from me. They say, 'Oh, can I kiss you?' I say, 'No, thank you very much. That's why I've worn the hat. Goodbye.' I don't want to be kissed by all and sundry. I want to be kissed by the people I love."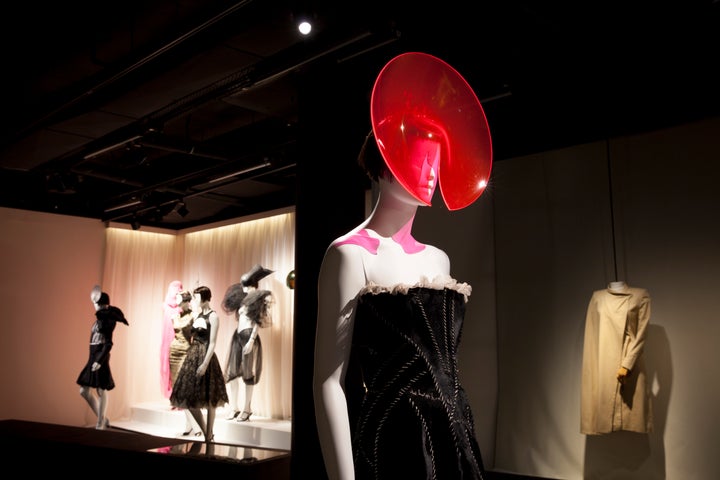 Her editorial work and her personal collection of clothes, photographs and illustrations leave behind a legacy of one of fashion's most talented creatives, and a sample of this work is on display from the 14th of May in Sydney at the Powerhouse Museum.
Isabella Blow: A Fashionable Life explores Blow's personal approach to fashion as well as her professional work. In 2010, fashion muse and close friend of Blow, The Honourable Daphne Guinness purchased Blow's wardrobe and established the Isabella Blow Foundation.
"I can't chose a favourite memory from my time with Isabella. We spent so much time together. My favourite memory was her. It was her as a whole. I miss her," Guinness told The Huffingon Post Australia.
Probed on why she decided to purchase Blow's wardrobe, which avoided it being divided up and sold at auction, Guinness did so to aptly honour her friends memory.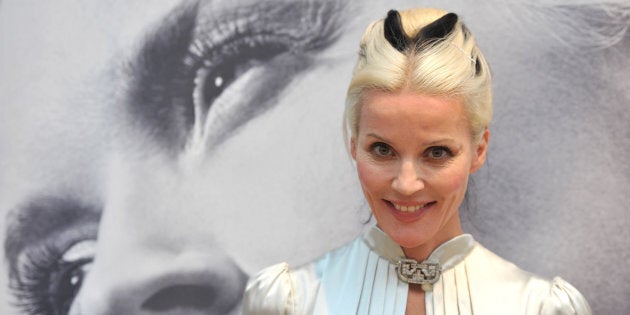 "It was partly, speaking frankly, because of how I feel about the fashion industry. It's also about what happened to her as a human being, as a creative, and as someone who nurtured students. She was nurturing. I don't see many Isabellas around, I really don't. She was really one of a kind. She was a mother figure and she brought out the best in people. Now it's all about next collections and big corporations. It's not about love, it's not about the art, it's about commerce. Sure, we have to be practical and everybody needs to make money, but i wanted to nurture her memory the way she nurtured those around her," Guinness said.
It was the job of exhibition curator, Shonagh Marshall, to put the show together.
"It's very difficult to sum up Isabella's style. When you see all of the ensembles there together, we built them up as she'd worn them. So we used a lot of archival and social diary imagery, as well as speaking with Philip Treacy and other people who knew her very well. I think you really do get a feel for her style once you've seen the exhibition, though I must say her style really is something that is difficult to put into words, Marshall told The Huffington Post Australia.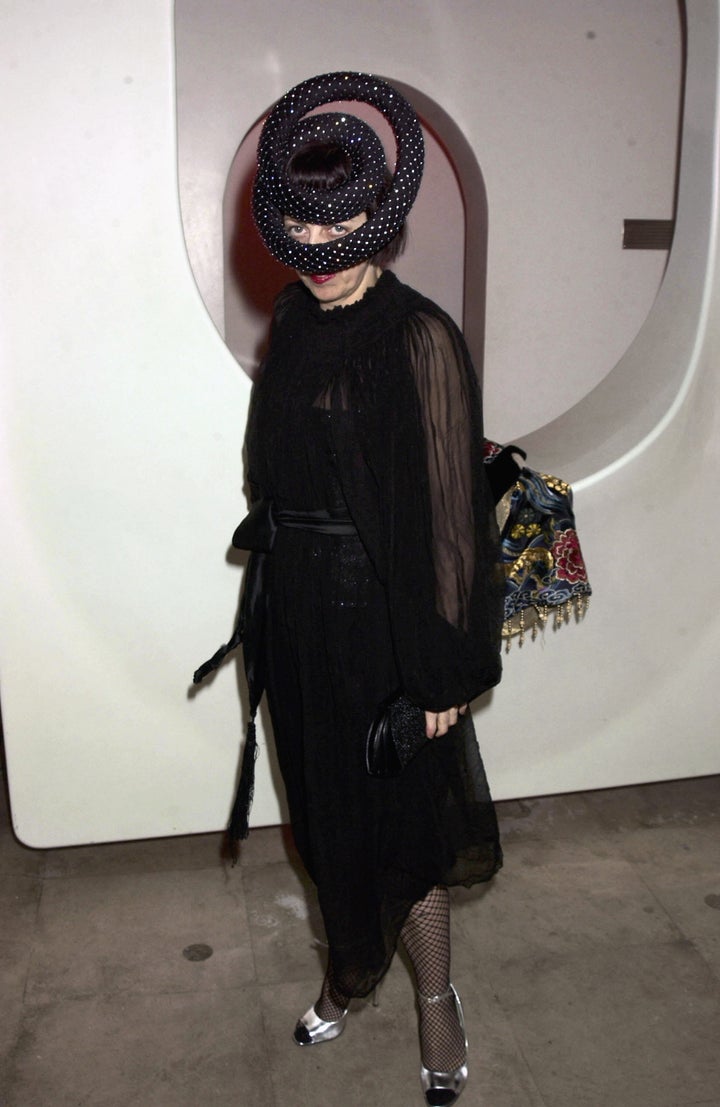 "I have been working with the archive of the collection for six years now. I archived it when Daphne Guinness purchased it in 2010, and it's been so thrilling to bring the exhibition to Sydney. We've never done an exhibition like this which really focuses on her collection, so we really look at the objects, and the stories behind these objects. The first ensemble you see when you enter the exhibition was courture, bought by Isabella Blow from Givenchy when Alexander McQueen was there, for an extraordinarily large amount of money, which she then tried to expense back to the Sunday Times Style, stating they were business clothes. She was so funny, she had a real sense of humour, and that made the whole process really enjoyable," Marshall said.
The exhibition runs until the 28th of August, with three select pieces also on display at Westfield Sydney.