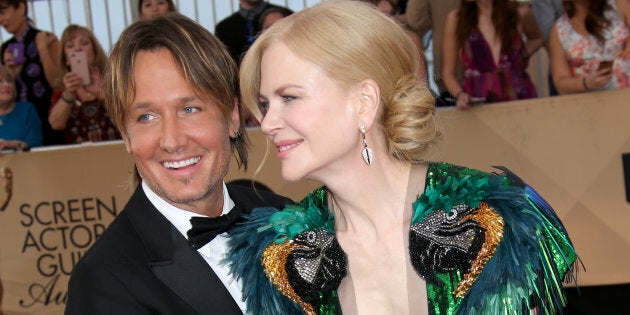 There are few Hollywood couples more in love than Nicole Kidman and Keith Urban but it seems their budding romance didn't have the sweetest of starts.
Remember the Three Day Rule? Well according to Kidman, Urban's version was more like FOUR MONTHS.
Speaking to Ellen DeGeneres on Thursday, the 'Lion' actress revealed upon meeting the country music star her feelings were instant, but they were far from reciprocated.
Take a look below (fast-forward to the four minute mark).
"I had such a crush on him and he wasn't interested in me. It's true!" Kidman told DeGeneres.
"He didn't call me for four months," Kidman said.
Why? We'll never really know because according to Kidman, they don't talk about it.
"There's certain things... and I think anyone in a marriage would agree with this, you just leave that -- we're here now and it's all good," Kidman said.
Fair enough, but four months? That is some serious ghosting. Did his phone break? Did he temporarily die?
Whatever happened, at least it gives us regular mortals some hope (they have been married for a decade) or even relief, that it too happens to the women who front fashion magazines.
Ghosting aside, it's been an pretty good year so far for the 49-year old who has just finished filming a HBO mini series called 'Big Little Lies', alongside friend and actress Reese Witherspoon.
You could say we're proud as punch. And we guess Keith can be forgiven, too. LSO ON HUFFPOST AUSTRALIA