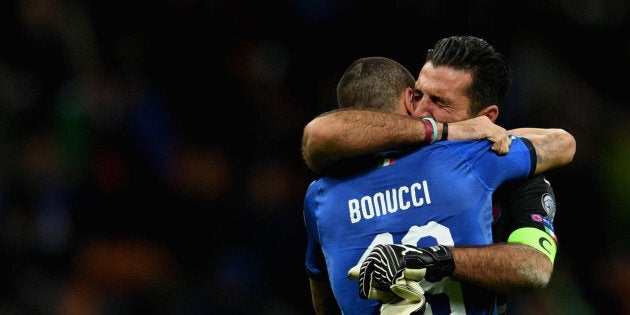 Italy has missed qualification for the 2018 FIFA World Cup in Russia, and if karma is a sandwich, Australians are currently gorging on an 18-inch crusty bruschetta with foot-thick layering of salami, provolone cheese and antipasti.
This is the first time in 60 years that four-time World Cup winners Italy will not be part of football's showpiece event. Their exile was earned after they failed to score at home against Sweden, who won the two-leg tie 1-0 overall.
For Australian football fans, this is not direct revenge for our 2006 elimination at the hands of the cynical Italians in the World Cup in Germany, but hey, it'll do very nicely thanks very much, and pass the Peroni.
To refresh your memory the Socceroos were at the World Cup in 2006 for the first time in 32 years and did bloody well. After sneaking through the group phase and qualifying for the elimination rounds, we met Italy in the round-of-16.
We just about had 'em too. But then, right at the death with the match 0-0, Australian defender Lucas Neill tackled Italian Fabio Grosso, who dived in the box and was awarded the most dubious of penalties. Italy won 1-0 and went on to win the World Cup.
For Australia it was a giant bowl of "what if?" served with an extra bitter Chinotto.
And that's why, despite widespread tears in Italy -- and shock worldwide that Italy joins the Netherlands and dual South American champions Chile on the sidelines next July -- no Australian football fan is too upset.
Yep, karma is a real *bicerin.
*Bicerin is a traditional style of coffee with drinking chocolate and fresh cream famous in the Italian city of Torino. You pronounce it with a "ch" sound. OK, here's a picture of one. Yum. Who says you never learn anything reading sports stories?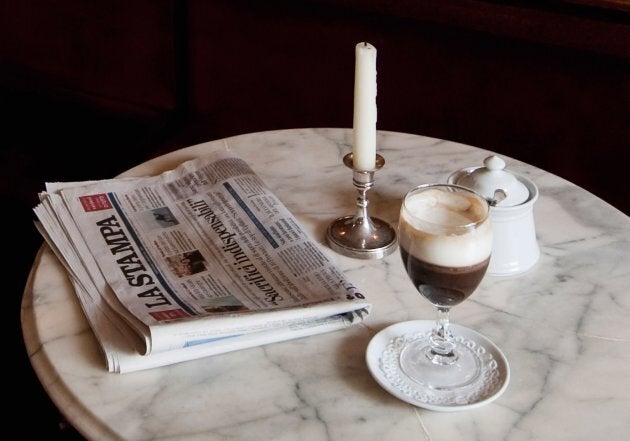 There are two other levels of karma at play here.
It was, by all accounts, exceptionally vulgar and distasteful, and many still feel Italy had a significant karma debt to pay.
Then there's what happened before this very match between Sweden and Italy. As the Swedish anthem played, Italian fans at Milan's San Siro stadium booed. Which was extremely unsporting.
Long-serving Italian goalkeeper Gianluigi Buffon did his best to rectify the scene ahead of his last match for his country, clapping the anthem in a clear attempt to downplay the idiots in the crowd. All the same, the incident left a bad taste.
Italy will be missed at the 2018 FIFA World Cup for their quality of football. For other reasons, not so much.