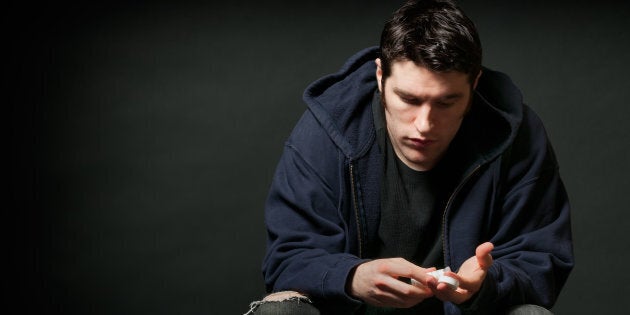 The ABS has just released statistics with the alarming standout that drug-related deaths in Australia have reached a 20-year high. Last year, 1808 people died of drug-induced deaths in Australia -- the last time we saw similar figures was during the heroin crisis of the 1990s.
This time around, though, there are a few changes.
Whereas the 1990s saw illicit drug users, mainly younger, overdosing on a cocktail of heroin and prescription drugs such as benzodiazepines, these days it is more likely to be a middle-aged man mixing prescription drugs in an accidental overdose.
Benzodiazepines and oxycodone -- often used for managing anxiety and pain, respectively -- feature as the two most common drugs present in toxicology results.
The other factor is that these drug-related deaths are more likely to involve those living in a rural or regional area, where access to health and emergency services is much more limited.
The ABS statistics are worrying, but they can also serve as a massive wake-up call that we need to change the way we operate.
We are also seeing increases in deaths related to illicit drugs. While it was reported several months back that ice use had decreased by a full third, the ABS figures show that rates of drug-related deaths involving psychostimulants, including ice, have quadrupled since 1999. This is an indication that, while ice use may have dropped, those using it are doing so in unsafe conditions.
Taking this all into consideration, wouldn't it seem logical for Australian governments to focus drug policy on enhancing access to treatment and prevention options, rather than law enforcement?
We know that in recent years law enforcement has featured heavily in Australian drug policy, especially if budget expenditure is anything to go by. But if we are seeing the beginnings of what the U.S. has been dealing with in terms of prescription drugs, we cannot expect that a tough-on-crime approach will help us in any way, and we already know that it hasn't.
Prisons are overcrowded and drug offences are the second most common reason for imprisonment. On top of that, the fact that drugs in prison are readily available means that people with drug problems are flowing in and out of prison without ever having those problems addressed.
When the heroin crisis in Sydney peaked in the late 1990s, the NSW Government implemented a number of ground-breaking, long-term policy decisions, including expanding on an already renowned needle-syringe program and establishing the first medically supervised injecting centre outside Europe.
These were gutsy initiatives that involved breaking the law and defying political hostility. These harm-reduction measures, in conjunction with supply and demand reduction initiatives, had a significant impact on levels of heroin use and related harms.
The ABS statistics are worrying, but they can also serve as a massive wake-up call that we need to change the way we operate. The history of harm reduction advocates breaking the rules to make change has had positive results for people who use drugs and the wider community.
The recent decision by the ACT Government to allow a pill testing service at Canberra's Spilt Milk festival is a huge step forward for harm reduction in this country. Our governments must now look to make it a priority for drug policy nationwide.