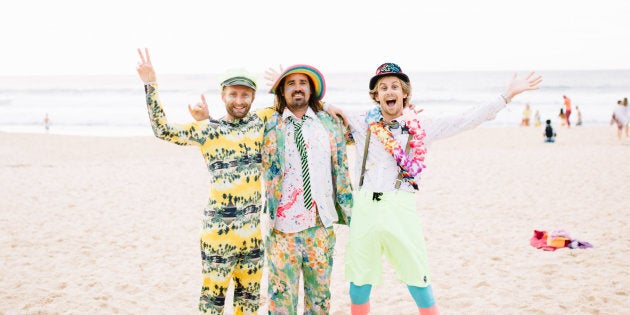 The majority of you would have heard of it, but if not, today is a reminder to check in on your friends, family and heck, the guy next to you on the bus if you please.
It's a day to make a meaningful connection and make sure those closest to you are in fact okay. Because many people suffer silently. The most recent statistics reveal 2,864 Australians took their lives in 2014. And Black Dog Institute statistics from the same year revealed more than half of 112 people surveyed who made an unsuccessful suicide attempt did not talk to a health professional beforehand.
Executive Director of the Lifeline Research Foundation, Alan Woodward, told The Huffington Post Australia this research revealed these people felt ashamed, that no one could help them, or didn't want to be admitted to inpatient psychiatric care. So they didn't talk.
Which only gives more meaning to building an open conversation around mental health.
But in the past 365 days since our last national reminder, there's been a number of particularly wonderful changes occurring to move the mental health conversation forward and tackle suicide prevention.
From legislative measures to therapeutic surfing programs, the number of positive changes is growing greater as more Aussies dare to speak out.
It's important for each of us to check in on someone today -- and here at The Huffington Post Australia we also think it's important to check in our collective psyche, and recognise where progress is being made.
For the first time in Australia, mental health was an issue at the heart of the Federal election and Prime Minister Malcolm Turnbull was re-elected with a mandate to reduce suicide rates across the country.
Since the Coalition's re-election, the Federal Government has committed record funding of $192 million to Lifeline to address suicide prevention, with $2.5 million going towards the development of SMS-based crisis support.
Lifeline CEO Peter Shmigel believes our political leaders deserve praise on this front, as "they've recognised that suicide can actually be prevented with the right approach."
You can read Shmigel's entire piece about the positive nationwide changes here.
The Government has also restructured funding for mental health providers and is developing a number of new organisations to tackle suicide prevention with the new Primary Health Networks. Within this, a new suicide prevention program called LifeSpan is being rolled out in October in regional New South Wales.
In August, the Prime Minister announced a review into veteran suicide prevention along with a new program being trialled in Townsville. There are no correct statistics on veteran suicide, but the number of suicide deaths counted among veterans is alarming. You can find out about this -- and about PTSD, which often affects soldiers returning from war -- here.
Politics aside, some cool community programs have blossomed over the past year, encouraging people to speak up if they are not okay.
For One Wave, it's every Friday. The organisation is a not-for-profit using surfing therapy to "free the funk" and build communities where talking openly about mental health becomes part of the everyday discourse.
One Wave hold "Fluro Fridays" on Bondi Beach, where anyone can head down to the beach, decked out in fluro gear and join a conversation about mental health before jumping in the water for a paddle and some party waves.
Fluro Fridays have grown from the beaches of Bondi to beaches around the world. This year Fluro Fridays reached more than 100 beaches around the globe, and Zach Williams chatted to HuffPost Australia about taking it to Venice Beach, which you can read all about here.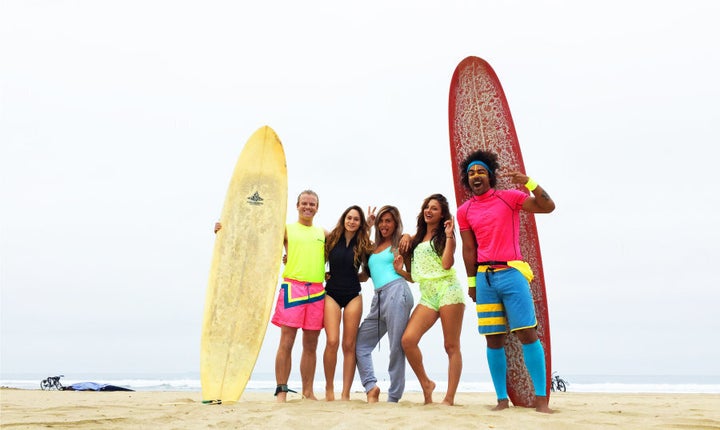 Then there was the #ITSOKAYTOTALK campaign raising awareness about suicide rates in men. It began in the UK, but managed to find itself on the other side of the world, with thousands of Aussie men getting involved (you can read all about that here).
So if you're thinking about reaching out to someone today, or when someone asks you if you are okay, here is a little inspiration to give you the guts to be brutally and bravely honest.
If you need help in a crisis, call Lifeline on 13 11 14. For further information about depression contact beyondBlue on 1300224636 or talk to your GP, local health professional or someone you trust.