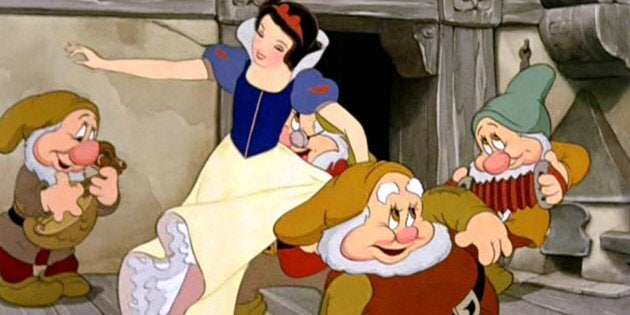 Two of the greatest fantasy writers, J.R.R. Tolkien and C.S. Lewis were good friends and great rivals.
Between them they created some of the greatest realms in literature. From the fires of Mount Doom to the winters of Narnia, but it seems one thing truly united the two: a real dislike of Disney.
Atlas Obscura uncovered a rare outing where the two literary giants went on a cute little Disney date to see "Snow White and the Seven Dwarfs" together, but they weren't such big fans.
In a letter to a friend, C.S. Lewis called Walt Disney a "boob", asking the question, "What might not have come of it if this man had been educated–or even brought up in a decent society?" He also thought the dwarfs had "bloated, drunken, low comedy faces."
Meanwhile, Tolkien thought Snow White was lovely herself, but also hated the dwarfs. Interestingly, he'd be somewhat an expert in friendly dwarf-like characters, but unfortunately Tolkien found Disney to be brash and vulgar, later calling him a "cheat".
Dwarfs in Tolkien's work were represented throughout his novels, and were depicted as taller than Hobbits but shorter than men, born with beards, male or female, that was only ever shaved in shame. But similarly to Disney, his Dwarfs were stone workers, or blacksmiths, yet more serious in nature... not so dopey if you will.
ALSO ON HUFFPOST AUSTRALIA