Remember Jess Fox? We had a lovely chat back in January in which she told us all about her interesting life as the world's current best canoe slalom athlete.
We caught up again on Tuesday and Jess told us some really interesting things about her sport. Jess was dux of her high sport and is not short of adjectives. "Poetic", "Artistic" and "Dynamic" were just three descriptors she used.
We'll hear more from her in a sec. First, a brief refresher.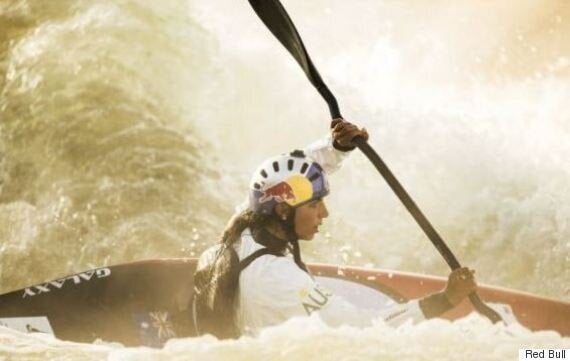 Canoe slalom is that surprisingly entertaining sport where athletes tackle a whitewater course. Like a ski race, it's all about going through the gates fastest. But snow generally doesn't move underneath a skier. This sport is tactical, tricky and really fun to watch.
Jess won a surprise silver medal in canoe slalom at the London 2012 Olympics. She's only improved since then. In 2015 she became world champion and is now generally regarded as the woman to beat in Rio.
Jess is about to pop off for the northern hemisphere World Cup season to tune up for the Rio Olympics in August. But before she left, we grabbed her for a chat at the official Australian Olympic team uniform launch. She's a great interview. You know how football players all tend to give the same bland answers? They could learn a thing or two from Jess Fox.
HER ADDICTION TO WHITE WATER
"Any river we pass when I'm driving I'm like, 'Is there water there? Can I access that?' It becomes a part of your life".
BEAUTIFUL MOUNTAIN RIVERS
"There's definitely good white water and bad white water. Every river is quite different. The man-made courses [which are used in most competitions] are great because we know what to expect and they can change the features. But natural rivers are incredible. The power is awesome. The water is often freezing cold because it's come from a mountain stream."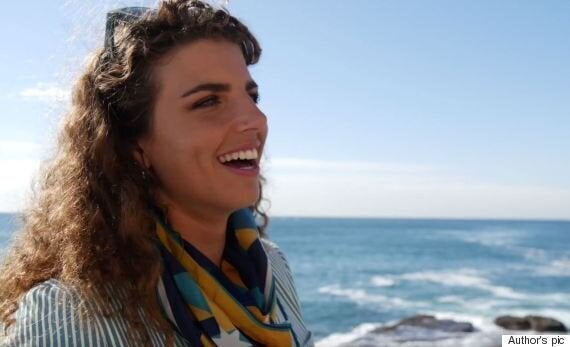 "Water quality is a big factor. For example we train in Prague where the water is really dirty. It's from the canals that are in the city and it's not pleasant. But then we go to *Bourg-Saint-Maurice in the French Alps and the water beautiful and pristine."
(*Note: Jess sounds as Aussie as anyone but was born in France and is bilingual. When she says Bourg-Saint-Maurice, she really says it right.)
RESPECTING THE RIVER, WHICH IS REALLY IMPORTANT
"I think you always need to respect the river because the river is so powerful. You don't want to fight against it. You want to go with the water, you want to use the flow and use the energy of the water to save your energy for when you might need it more. You've got to realise that it's stronger than you, and you need to use it smartly."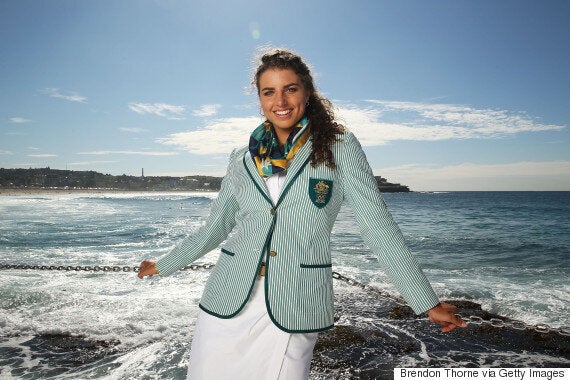 CANOEING AS A FORM OF ART
"It's artistic, it's poetic, it's graceful and it's playful. We play with the features. You want to be able to dance on the water, you want to use your body in conjunction with the water to get as much speed and power as possible."
"Any of the top eight women could win it. The French, the Germans the Slovaks and even the Brazilian at her home Olympics where there's always so much energy. Should they fear me as an athlete? I'm a pretty friendly person in general, but when I get on the water it's go time."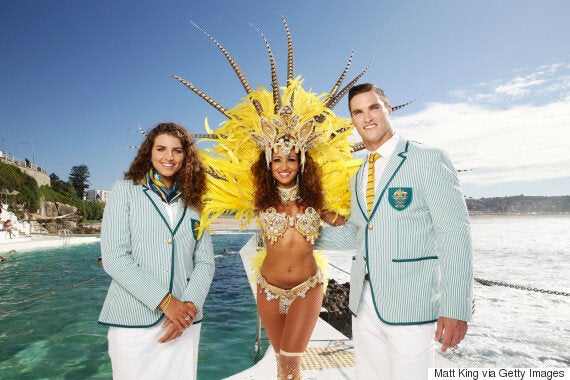 Jess with rugby sevens player Ed Jenkins and Brazilian friend.