Jessie Wynter has been part of a few love triangles in the short time she's been on Love Island Australia.
After initially coupling up with Maurice Salib, she's been enjoying a romance with Eoghan Murphy, but now twins Luke and Josh Packham have also arrived and are showing some interest in the reality star.
The 23-year-old represented Hobart as a finalist, and despite not winning, has continued working as a promo model.
She says the reality show opportunity "could not have come at a better time".
"I am a waitress at the moment, and it kind of felt that my life had stalled a little bit. It will be good to keep me occupied, get me out of my shell," she says.
The second night of the show featured the first big argument between Jessie and Maurice Salib, leaving many viewers fuming and branding Maurice's behaviour as 'gaslighting'.
The 27-year-old's heated conversation with Jessie left the 23-year-old waitress feeling visibly uncomfortable as she told him, "It kind of feels like you're putting words in my mouth".
"You're overthinking, I've just got to say it black and white... You fabricate this big scenario in your mind. It's all in your head," Maurice told Jessie when she expressed her concerns that he was more invested in generating publicity on the show than finding love.
Gaslighting describes a situation where one party psychologically manipulates the other, making them doubt their own version of events, or even their own sanity.
The show's narrator, Irish TV star Eoghan McDermott, also called out Maurice's behaviour as 'gaslighting'.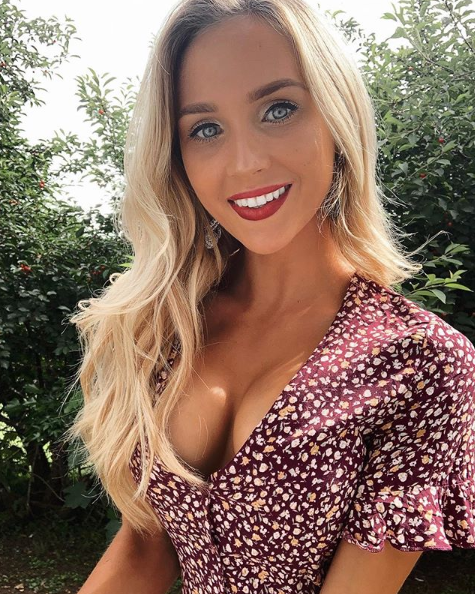 Jessie has also been open about having breast implant surgery that "didn't go to plan".
"I fortunately got it fixed. I've had a really great year actually, getting it fixed was fantastic. I hope people don't' call me fake and they can see past it. I'm always open and honest about it."
Australia's second season of Love Island is set to premiere on Monday, with Sophie Monk returning as the Channel Nine show's host.
After the 2018 season was filmed in Spain, this year's contestants will be looking for love a bit closer to home in tropical Fiji.
Five female and five male contestants will couple up in the villa before trouble comes knocking as intruders arrive.
Irish radio star and actor, Eoghan McDermott, will once again narrate the show with his signature wit. At the end one winning couple, as voted by the public, is given a pot of money to start their lives together. However, there's a catch as one person is given the option of sharing the money or keeping it for themselves.