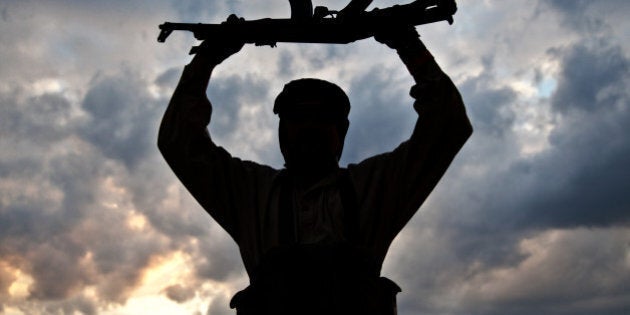 CANBERRA -- Seven young Australians allegedly travelling to join ISIS militants in the Middle East have been stopped by authorities.
Prime Minister Tony Abbott revealed the latest cases this morning, "This indicates the continuing allure of this death cult."
Some of the young Australians were stopped by counter-terrorism unit officers at Sydney international airport on August 12.
Immigration minister Peter Dutton says the young people have been under investigation for some time.
"(It) follows a number of people who have been off-loaded by the counter-terrorism unit officers in particular in Sydney and Melbourne over a period of time," the minister told reporters in Canberra.
"We are concerned about the number of people presenting at airports, particularly younger people, who might be seeking to travel overseas for reasons that would horrify Australians and their parents and family and community no doubt as well."
Foreign minister Julie Bishop says those involved will be subject to further surveillance.
"I can't reveal anymore because investigations are underway, "the minister has told Sky News.
(But) this really is a concerning development, but at least we were able to prevent some people leaving who would otherwise have taken up with terrorist organisations."
The Foreign Minister has cancelled about 125 Australian passports on national security grounds and suspended, pending further investigation, a further 20 passports.