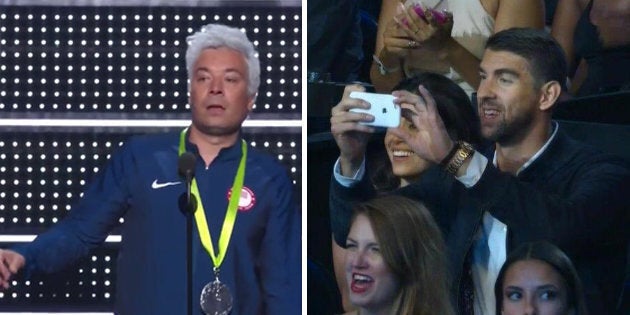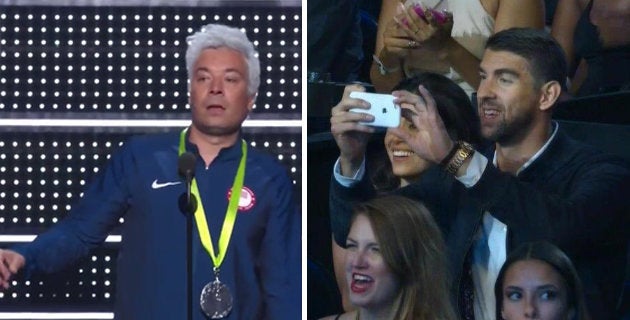 And you thought Michael Phelps was fast in the pool.
Well, nothing was quicker than the swimmer going for his phone to film Jimmy Fallon as he ripped on Ryan Lochte at the MTV VMAs on Sunday.
Lochte, of course, was caught in a lie during the 2016 Olympics after claiming he was held at gunpoint and robbed. It turns out that wasn't entirely true, which Fallon reminded us while presenting the award for Video of the Year.
Fallon took the stage dressed as Lochte and then claimed to have been responsible for many of the internet's favorite moments. From Adele's flip phone in the "Hello" video to Drake's "Hotline Bling," it was apparently all Lochte.
And Michael Phelps was loving it:
Check out the moment here, and just watch it on replay forever:
Give this man a gold medal for reaction of the year.