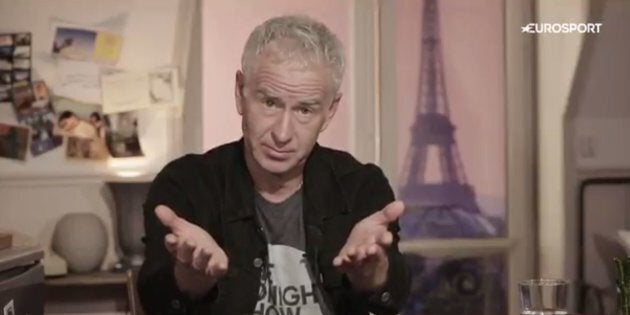 You've got to hand it to John McEnroe. He might just have solved the tricky issue of how to handle the backlash against Margaret Court and the ensuing calls to rename Margaret Court Arena.
You'll recall that Court, a 74-year-old pastor and former tennis great, recently invoked everything from Adolf Hitler to communism in a series of odd monologues which expressed her disdain for gay marriage -- and more cruelly -- for parents who bring up children in same-sex relationships.
Well, John McEnroe has a much better idea than that.
In one of a series of fun pieces he's been doing for Eurosport where he plays a fictitious character known as "The Commissioner of Tennis", Mac takes a series of giant swipes at Court's homophobia.
"I see no reason why we shouldn't give them the right to be as miserable as everyone else," he jokes, in a line about the legalisation of same-sex marriage which will offend almost everyone.
There are lots of other good lines, but the best bit is where he says the following:
The self-appointed Commissioner of Tennis might have a viable solution. Keep the name. And when same sex marriage becomes legal in Australia, I will personally call my good friend Elton John to host the biggest same sex mass wedding ceremony ever seen... in Margaret Court Arena. Margaret, that's just the kind of guy I am.
Thanks for putting a bit if humour back into all this, Mac. And who knows, perhaps a dose of reality, too.
ALSO ON HUFFPOST AUSTRALIA