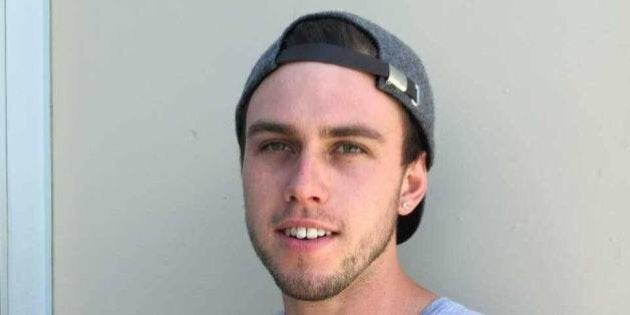 A shocking video in which a man encourages young Australians to avoid drugs after a life-threatening experience with party drugs has gone viral -- but experts doubt it will have any long-lasting impact on young people.
The video, which has been viewed over a million times since yesterday, depicts 20-year-old Jordy Hurdes stuttering and shaking as he warns people of the dangers of 'pingas', after what he thought was ecstasy has left him "lucky to be alive".
"I now have the possibility of a permanent stutter and twitch due to nerve or brain damage," Hurdes wrote in an emotional post on Facebook.
The video has been shared over 41,000 times and comments of support, shock and advice have continued to flood in.
However, CEO and Founder of Family Drug Support, Tony Trimingham told The Huffington Post Australia the video is unlikely to have any impact.
"I don't think it does any harm to have people coming out like this and talking about their experiences," he said.
"But is it going to have any real, long term impact? Probably not."
Trimingham founded Family Drug Support after the death of his son to a heroin overdose. The organisation aims to assist families throughout Australia deal with alcohol and drug issues in a positive way.
Hurdes said he doesn't want sympathy, but rather created the video to raise awareness about the dangers of drug taking.
"Taking party drugs (pills, pingas, googs) seems like a fun option and you don't think anything life changing could happen to you. I myself am lucky to be alive now, I now have the possibility of a permanent stutter and twitch due to nerve or brain damage," he wrote in a post on Facebook.
"Please please please don't take the 'cheaper fun' option, because you never know if it could happened to you. If I can get this into at least a couple of people's heads then I could have saved someone's life."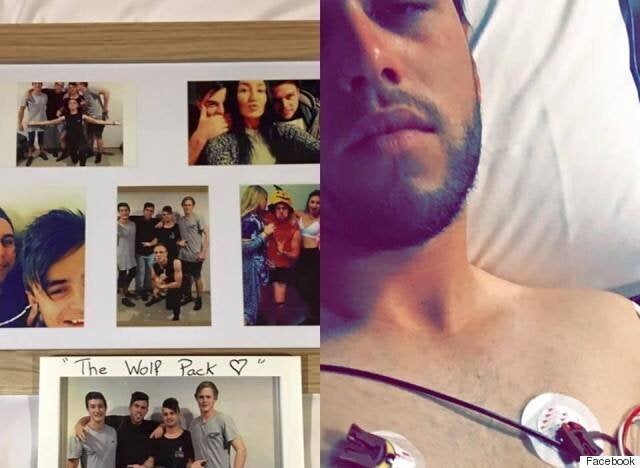 Jordy Hurdes. Image: Facebook
Ecstasy has become the drug of choice for many young people on the club scene, who prefer to opt for a cheap pill than cop the exorbitant prices of drinks at Aussie establishments.
"That's what the kids are doing, they're making a decision and asking themselves whether to spend $120 on alcohol or $20 on an ecstasy tablet which will last them the night," Wangaratta hotel owner Steve Wilson told the Wangaratta Chronicle last year.
Data also shows that people are favouring the drug in other forms, such as MDMA crysals.
According the Australian Drug Foundation, "8 percent of people who use MDMA crystal/rock reported it being of 'high' purity compared to 21 percent who reported pills, powder and capsules purity to be 'high'."
However, Trimingham told HuffPost Australia MDMA is not necessarily pure either.
"Everyone reacts differently to different substances, depending on size, mood, history and the rest, so because of that you can never predict how things are going to affect people," he said.
"MDMA is generally considered the least harmful, but you see what has happened in this case and people have died so for some people it can be serious.
"My advice would be not to use anything you're not certain about."
It seems they both agree on one thing -- when it comes to drugs, it's best to err on the side of caution.
"Guys don't get sucked in. It all seems like fun and games and a cheap $25 pill but it's not worth it, if I have to live like this it will be a struggle for the rest of my life. Be the stronger person and say no to drugs," Hurdes said.