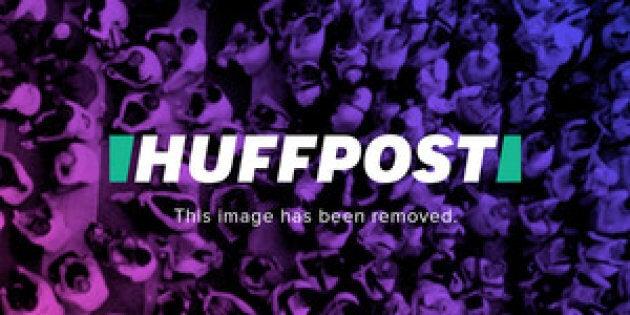 Activists on Wednesday rallied outside of a meeting by the California Commission on Judicial Performance in San Francisco, demanding that Judge Aaron Persky be removed from the bench and saying a sentence he handed down to an immigrant pleading guilty to sexual assault proves Persky is unfit to remain in his job.
Persky is facing intense scrutiny after he gave former Stanford University student Brock Turner a six-month jail term for three felony sexual assault convictions. On Monday, the Guardian reported that Persky is overseeing a plea deal that will provide a three-year prison sentence to Salvadoran immigrant Raul Ramirez for a felony charge of sexual penetration by force.
Unlike Turner, Ramirez has admitted guilt.
Several sexual assault survivors at the rally shared their stories to help explain why Persky undermines public faith in the judicial system.
A lenient sentence, like that given to Turner, sends a message "that the system doesn't care about us," a survivor named Lindsey said.
"It's not right a black man can get 25 years or so for rape and a white man can get six months," said Tess Weleorn, who disclosed at the rally she was assaulted years ago in one of her first jobs. "We need to have equal justice and equal protection for all rape victims."
[Related: How A Former Indiana University Student Got Probation After Being Charged With 2 Rapes]
Part of the reason for the sentencing difference between the cases of Turner and Ramirez is that current California law treats a sexual assault by force of a conscious person as a more serious crime than the same attack on an unconscious person. Turner's victim was unconscious at the time.
A bill to make those two crimes of equal severity passed committee in the California legislature this week.
"If being drunk means you deserve to be raped, then a lot of people have a serious problem," said Rachel Graff, a woman from San Diego who said at the event that a man attempted to rape her while she was unconscious shortly after she graduated from the University of California, Merced.
Wednesday's rally was organized by the women's activist group UltraViolet.
UltraViolet collected over 1,000 signatures from Stanford alumni on a letter calling for the Commission on Judicial Performance to remove Persky from the bench, and delivered more than 1.2 million signatures to the commission asking for the judge to lose his job.
[Related: Proposed Law Inspired By Brock Turner Case Would Require Prison Time For More Rapists]
However, dozens of public defenders in the Bay Area signed an open letter last week defending Persky and saying he was doing his job under what was available to him under current state law.
An Associated Press analysis of Persky's cases concluded he often follows the sentencing recommendation of the Santa Clara County Probation Department in most cases he oversees in criminal court in Palo Alto.
The probation department report did not recommend prison time in the Turner case; it recommended a "moderate county jail sentence, formal probation, and sexual offender treatment," according to documents obtained by The Huffington Post.
______
Tyler Kingkade is a national reporter focusing on sexual violence and higher education. You can reach him at tyler.kingkade@huffingtonpost.com, or find him on Twitter: @tylerkingkade.