Busy Philipps cut to the heart of a hairy situation on Sunday when she interviewed Julia Roberts on her new show, "Busy Tonight."
Philipps grilled the "Pretty Woman" star about the unshaved armpits she showed off at the 1999 premiere of her movie, "Notting Hill," in London.
Some people thought Roberts was making a feminist statement ― or was doing it for her boyfriend at the time, Benjamin Bratt. Roberts, however, revealed all these years later that it was simply a red carpet faux pas.
"The picture is vivid in my mind actually from that moment," Roberts told Philipps.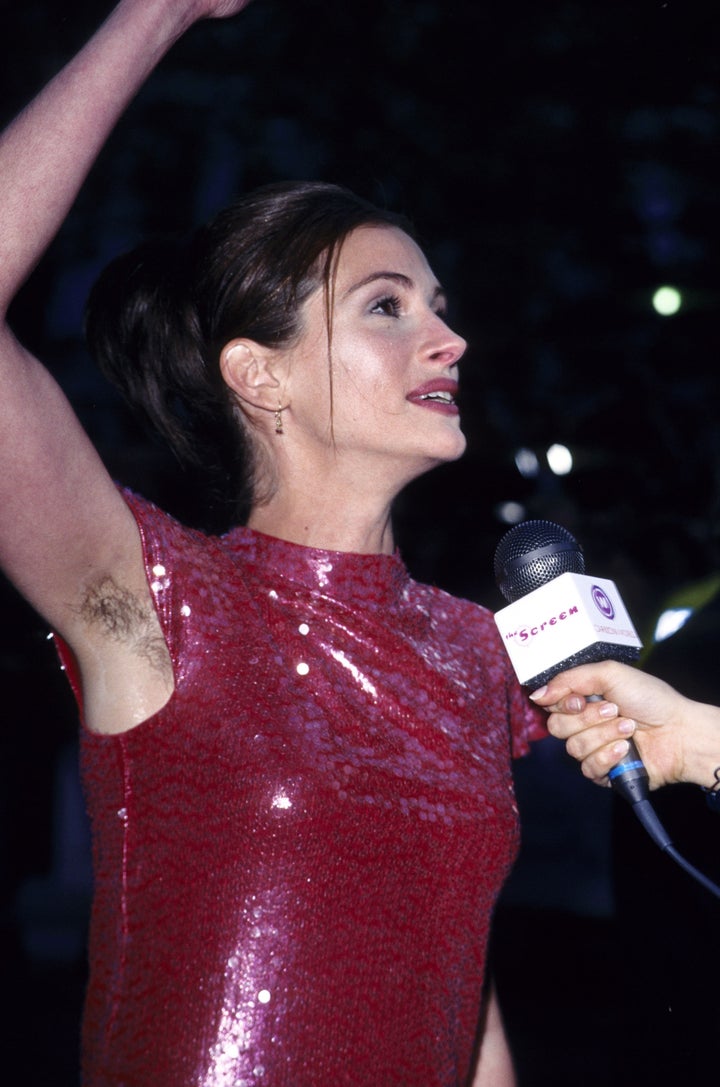 "It wasn't ― think I just hadn't really calculated my sleeve length and the waving, and how those two things would go together and reveal personal things about me," she said, miming the waving from the now-infamous moment.
"So it wasn't so much a statement as it's just part of the statement I make as a human on the planet, for myself," Roberts added with a smile.
The talk-show host seemed disappointed by Roberts' admission, saying she had thought hairy armpits were a statement and believed "it was like really punk rock and cool."
It's unclear if Roberts' will bring back her underarm hair to the red carpet, but she said she's thinking about reprising one of her most popular movie roles.
While she'd love to give "Pretty Woman" another go, she's also been thinking about a sequel to "My Best Friends' Wedding."
"I guess I think maybe it's just because we're talking about Dermot [Mulroney]. But Rupert [Everett] was so funny in 'My Best Friend's Wedding,'" she told Entertainment Weekly in October, before imagining what the follow-up would look like.
"I guess Kimmy (Cameron Diaz) and Michael (Mulroney) are married and they probably have kids. And then there's me and Rupert," said Roberts, who stars in the new Amazon series "Homecoming."
Someone start writing this script, ASAP.