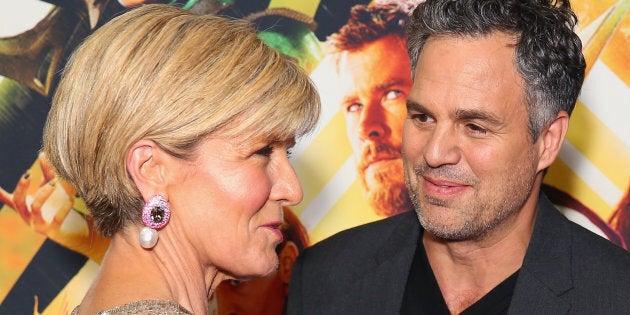 Labor has queried $1.2 million in expenses claimed by Foreign Minister Julie Bishop including a trip to the Sydney premiere of the latest Thor film and a day at the polo.
Labor senator Kimberley Kitching told a Senate committee on Monday the minister had spent the $1.2 million in a "variety of ways", including the polo match and the movie premiere of Thor: Ragnarok.
But she was cut short when attempting to spell out the full list of spending.
She asked Attorney-General George Brandis whether the spending met the ministerial standards code, which called for frontbenchers to "refrain from wasteful and extravagant spend of public money".
Senator Brandis said Ms Bishop was "one of the most experienced and most respected ministers in the Australian government".
"(She) is well aware of the standards and is always observant of them," Senator Brandis said.
At the movie premiere, Ms Bishop was quoted as saying: "It does add a great deal to the Australian economy and it will raise our profile overseas as a sophisticated, creative nation."
Senator Brandis said he was not aware of the date or nature of the event.
"It may be the case that she attended this particular event in the role she assumed as Foreign Minister in advocating Australia's interests including ... the promotion, particularly in the United States, of the Australian cinema and film industry," he said.
"I know her advocating of the Australian film industry was greatly appreciated by the industry and very effective."