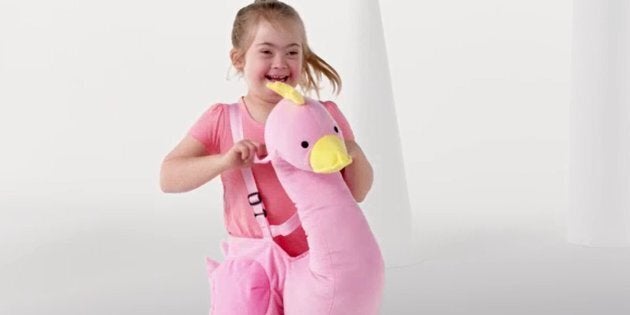 Retail giant K-Mart has made a big move for diversity in its new television ad. At first glance it seems like your typical toy advert with children playing and bopping along to the song 'Shout'.
But look a bit closer and you will see a young model with Downs Syndrome run across screen at the end of the commercial.
The ad also features a subtle breakdown of gendered stereotypes: a boy plays with a doll and girls build helicopters with Lego.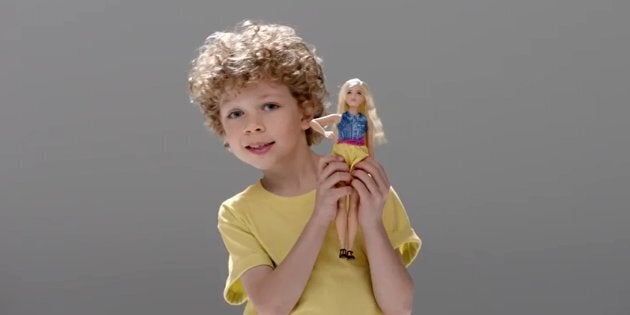 K-Mart spokesperson told The Huffington Post Australia in a statement: "At K-Mart Australia we want to reflect every person who walks into our stores -- whether they are a team member, a customer, a contractor or supplier.
"Inclusion is important to us at Kmart no matter a person's race, gender, ethnicity, age, ability, appearance or attitude and we are focused on continuing to improve on this commitment.
"This is not a new focus for Kmart Australia, but an extension of our broader and very important focus on improving diversity within our business and truly representing our team, customers and communities that we operate in and are part of."
The retailer is an example of another Aussie company trying to accurately reflect its customer base in its advertising. And it's about time.
Last month, Cricket Australia ran an inclusive commercial ahead of the test series against South Africa in November. Cricket Australia were praised for showing that the strength of the sport lies in its ability to unite the nation.
And earlier this year, the most diverse Spring lamb ad ever hit our screens.
The 'You Never Lamb Alone' ad campaign was a slick production showing how all Australians love lamb no matter their creed or culture.
Let's hope the television casting execs sit up and take note: the advertising industry is leading the charge in diverse casting. Keep up with audience expectations or be left behind.