There's no shame in the Duchess of Cambridge's outfit-repeating game. But we may have just learned her trick to making those old looks seem new again.
The former Kate Middleton wore a white Alexander McQueen coat dress to a World War I memorial service in Belgium on Sunday.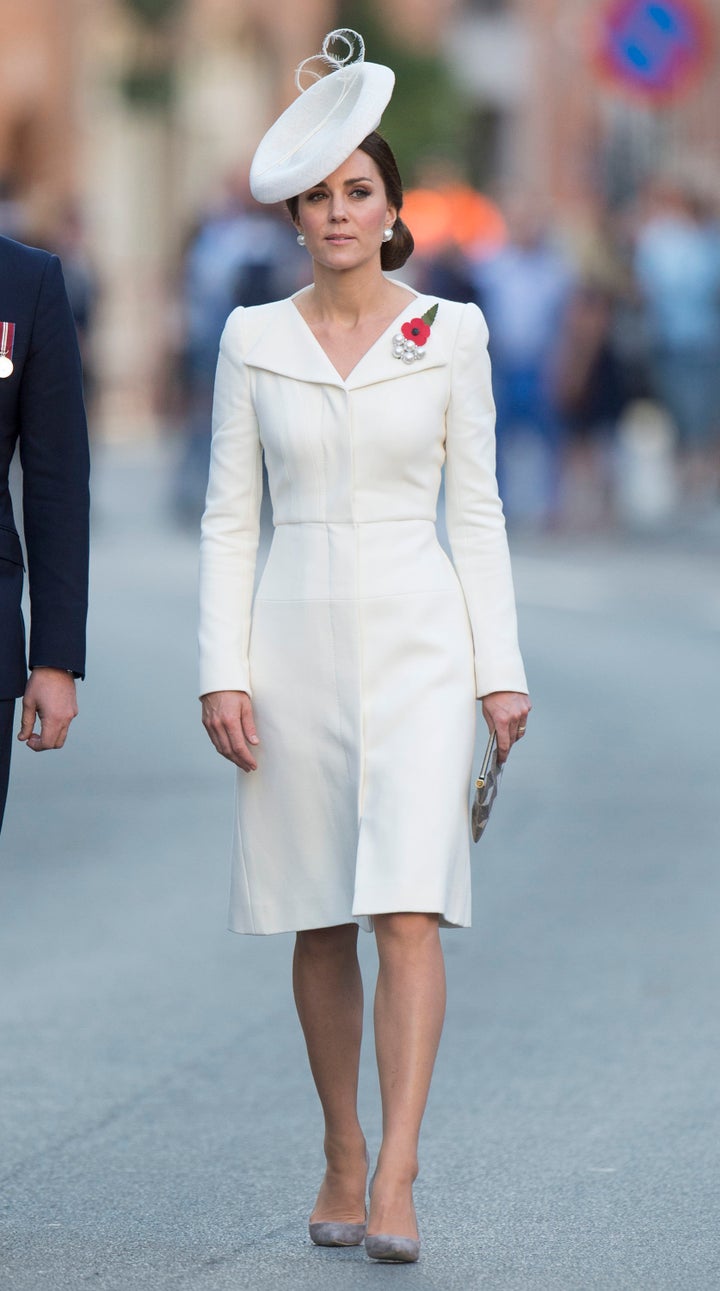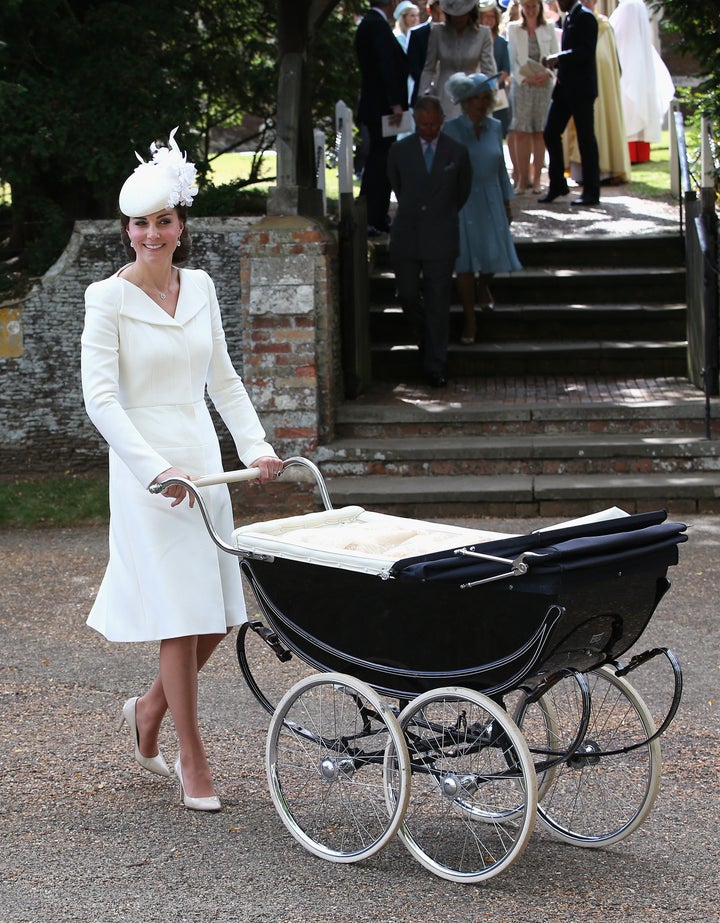 Although the shoes, jewelry and lack of stroller help set the new look apart, it's really all about switching one elaborate hat for a bigger, fancier hat.
It's as simple as that, and it's a trick that she's worked at weddings, too: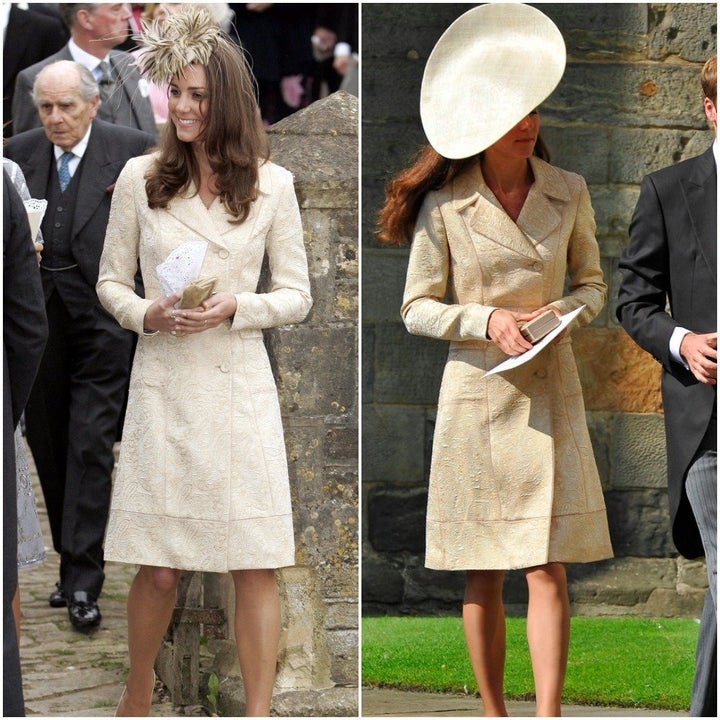 Sometimes she reverses course and ditches a hat altogether, as with this red McQueen dress: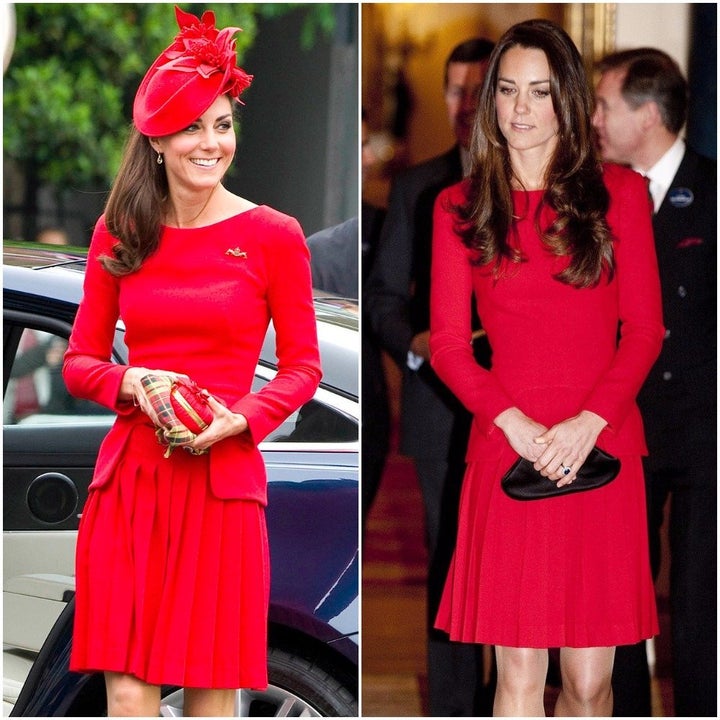 Sigh. A girl after our own repeat-loving hearts.