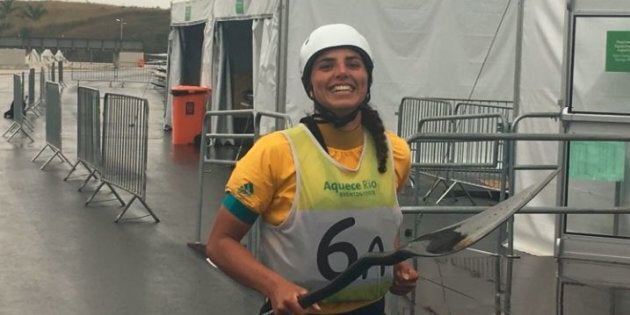 "Frenglish". That's kayak superstar Jess Fox's secret training weapon as she seeks to go one better than her London Olympic silver and win gold in the canoe slalom event at the Rio Olympics.
Wait a minute -- Frenglish???
It's the special training language spoken between Jess and her mother and coach Myriam Fox, who won bronze in this exciting event back at the Atlanta 1996 Olympics.
"If it's just us two, we speak French," Myriam Fox told The Huffington Post Australia at the Deodoro Whitewater Stadium in Rio where Jess was gong through one of her final preparations for next week's event.
"If there are people around, we speak a little bit of Frenglish."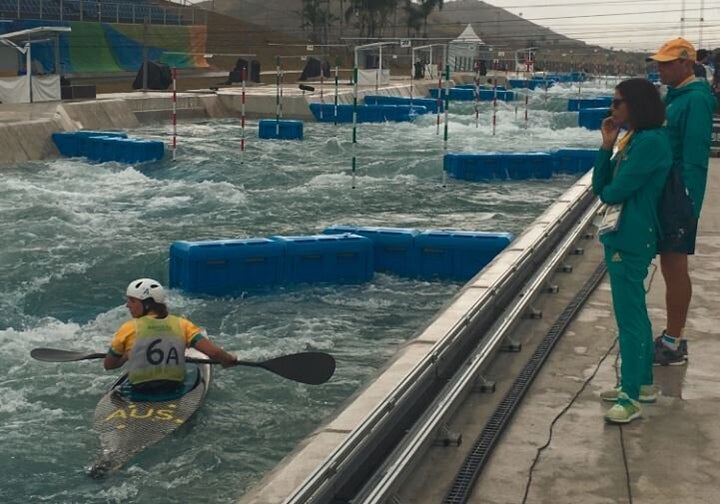 Frenglish is undecipherable to anyone who would lurk on the bank of the course hoping to pick up a tactical cue from Australia's multiple world champion. Not that they used it for that purpose. It's just the natural way that mother and daughter talk.
Jess Fox was born in Marseille, France, and is fluent in French. Her family moved to Australia in 1998 when her dad Richard -- himself a a champion British kayaker -- was offered the job of Australian head coach in the lead up to the Sydney Olympics. Richard was also at training in Rio on Wednesday, overseeing her daughter's progress.
"I had a good session today. I did some full runs so there was like a full race simulation. I was pretty happy," Jess said after hopping out of the water.
Canoe slalom is an interesting and highly tactical event. Competitors race down an artificial whitewater course which has 18 to 23 gates. Tough a get and you incur a two second penalty. The event is basically you versus the clock. But really, it's you versus yourself.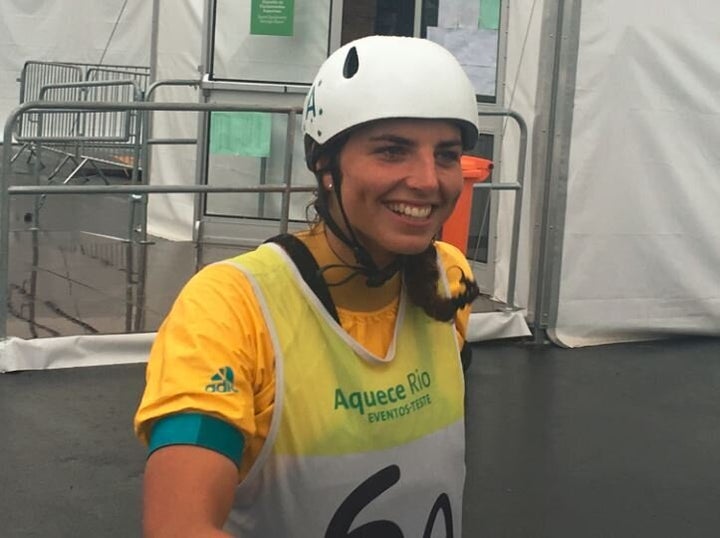 That's where Fox has an edge. Some competitors treat this event like a hurdles race where every step (or in this case, stroke) is pre-planned. Fox is much more organic in her approach.
"You've got to be adaptable. Some people are very structured in that they know exactly where they want to put each stroke, and I just try and do it a bit more flowingly and naturally and adapt to the water a bit as well.
"It's about really staying in the moment and focusing on the key moves."
When you speak to Myriam Fox, you can see why mother and daughter work so well together as coach and athlete.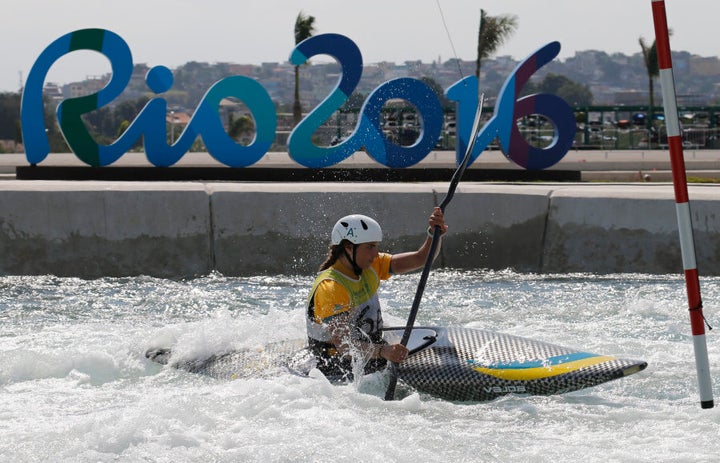 "Coaching Jess would be would be a pleasure for anybody because she's got an open mind," she explained. "She's adaptable and open to anything she chooses. She's an independent woman who's open to suggestions, so that's really good."
And do those suggestions come in French, English or Frenglish?
"I've coached her since the beginning, so sometimes we don't need words."