The battle for cultural supremacy between Melbourne and Sydney is set to reach boiling point -- the Harbour City finally has a laneway.
The idea of narrow streets crammed with Al fresco cafes, one-off shops and cosy little bars has long been enjoyed exclusively by Melbournians, but on Kensington St, Chippendale an abandoned corner of central Sydney has been utterly transformed.
Sure, some will argue Sydney already has The Rocks, but this is the first taste of a Melbourne-style laneway in Sydney.
The developer -- Greencliff -- has taken a laneway packed with 1840s terraces hidden within the old Carlton United Brewery and given it a facelift featuring "bold, new structures, spaces and artworks."
Though the transformation of Kensington St's 16 heritage-listed terrace houses -- the homes of brewery managers in a past life -- will be the entertainment district for Central Park residents, many believe this will evolve into Sydney's next big tourist hub.
Kensington St kicked off in style by hosting Chippendale's BEAMS festival on Saturday. Here are some of the highlights of Sydney's new kid on the block, 'Hippendale':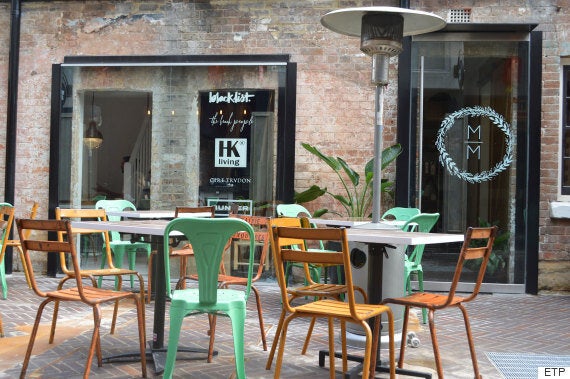 This unique retail blend of rustic and urban, lifestyle and homeware products was so successful in its debut store in the rural town of Camden (southwest Sydney), Greencliff insisted founder Hayley Batrouni had to open a second store on Kensington St.
A feature wall pays homage to Chippendale's working-class history with a blown up photo from 1910, but customers are then given a taste of modern luxury with homeware and lifestyle products for the home, ladies and gentleman.
Mind Over Manor stocks brands such as: Armadillo & Co Cire Trudon; The Beach People; Bondi Wash; Cire Trudon; HK Living; Hunter Boots and Redwing Heritage Boots.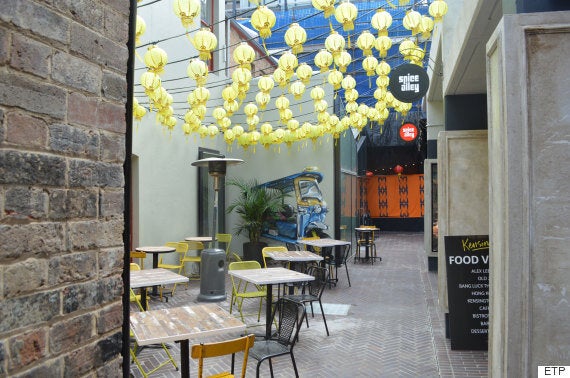 This laneway eatery has welcomed top Asian chefs to serve up mouth-watering Thai, Singaporean, Malaysian, Hong Kong and Japanese cuisines at Kopi-Tiam on Spice Alley.
Kopi-Tiam means "coffee shop" in Malaysian slang, and Sydney's newest eat street will feature Singaporean chef Alex Lee (ex-Temasek, Parramatta, and Ginger and Spice, Neutral Bay), at Alex Kitchen, Tiw Rakarin, (Mama's Buoi, Surry Hills), serving modern Thai and Vietnamese street food in Bang Luck and Malaysian chef Uncle Jim (Uncle Jim's, Mosman), with Old Jim Kee.
Designer hotelier Loh Lik Peng has converted the derelict, heritage-listed County Clare pub and Carlton & United Brewery offices into a plush 62-room boutique hotel, which will be the centrepiece of the precinct.
The Old Clare Hotel will boast rooftop pool and three restaurants — headlined by Michelin-starred British chef Jason Atherton.