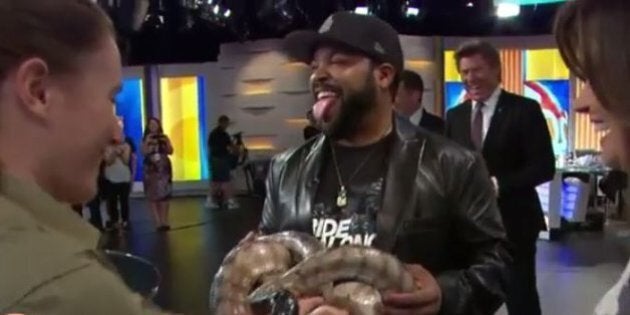 When superstar actors Kevin Hart and Ice Cube went on Today on Tuesday, there was a menagerie of Australian reptiles waiting to meet them.
"Cube don't touch that with that jacket on," he said to Ice Cube, who was wearing leather.
Then came a black-headed python and hart lost it.
"Back up from that one, brother, back up," Hart said.
"Snakes are racist, they don't like black people.
"I ain't touching that thing."
Cube remained a little cooler, and ended up holding the python, though he did say the lizard smelled like "hood rat".
Welcome to Australia, gentlemen.