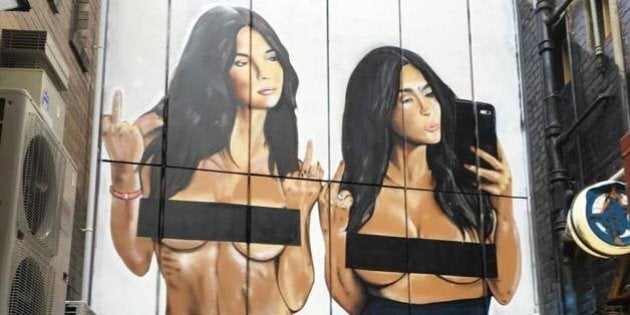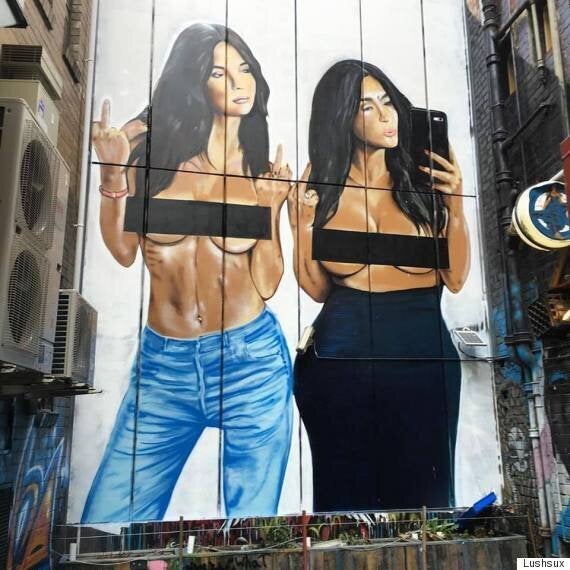 Love her or hate her, there's sure a lot of her going around right now.
The man behind the mural? Street artist, Lushsux.
Posting to Facebook on Monday, Lush invited the public to get a nude selfie with his latest work and the first to do so would be prized with a painting valued at $5000.
"People were already doing it [posing] seconds after the wall was completed. Why not further encourage it on to the next level, maybe I'll ask people to try and do a human pyramid or something down there in the buff next?," Lushsux told The Huffington Post Australia.
The other perceived bonus of braving up to the challenge (according to Lush):
"The self satisfaction of getting away with some shameless indecent exposure," Lush said.
As for whether he's concerned about police shutting down his nudie contest, the street artist said "no comment."
A self-described social activist, Lush uses his Instagram to not only promote his work, but reveal the various reactions -- like when the first Kardashian mural was vandalised with slut-shaming graffiti, less than 24 hours after it went up.
The graffiti artist, who was the only Australian to feature in Banksy's recent Dismaland pop-up "bemusement park", has since invited regular people to send in their nudes, for a "project" which will see them popping up across Melbourne -- indicating that Kardashian is just the beginning.