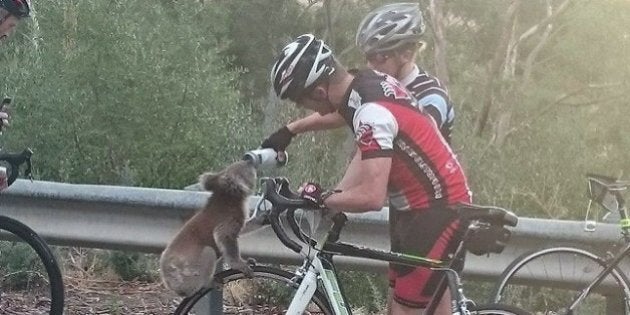 A thirsty Australian koala has been pictured climbing upon a cyclist's front wheel to beg for a sip of water from a bottle.
The cyclists -- believed to be travelling Americans -- had stopped beside the South-Western Freeway outside Adelaide to aid the furry fellow during a run of hot weather.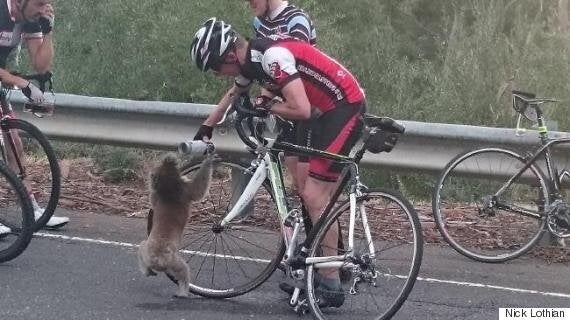 Stretching up on its hind legs, the koala struggled to get a grip on the water bottle. It then appeared to clamber up the front wheel to get a more comfortable position -- and settled in for a long drinking session.
South Australian cyclist Nick Lothian was on a group ride with friends near the Adelaide Hills when he spotted other riders tending to the marsupial.
"I was riding up the old freeway and saw them on the other side of the road and stopped to take the pics," Lothian told The Advertiser.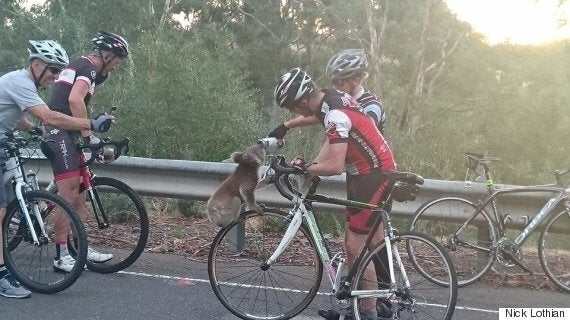 "About 30 minutes later I was coming down and the couple (the man with the koala on his wheel and a woman - I think they were American) were still there," he said.
"I stopped and talked to them and gave them some more water, which the koala was drinking pretty greedily."
Despite being native to Australia, koalas tend to suffer during extreme heat. Temperatures have been in the mid to high 30s (up to 98F) this week, despite it being the first week of Autumn.
Adelaide resident Paul Huebl shared images of a koala sitting listlessly in a tree, before it wandered onto his home's rear deck to access some water.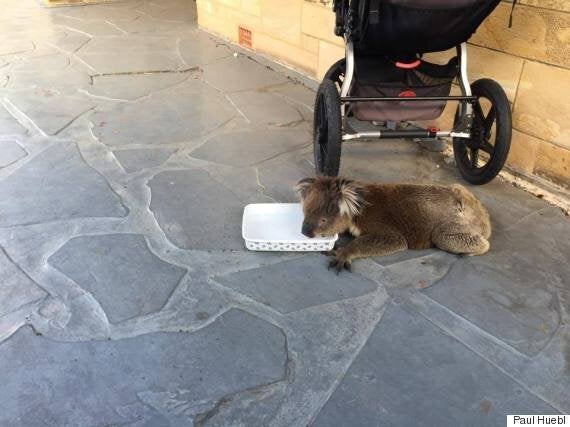 Next to the baby stroller, in the shade.
Fauna Rescue has urged residents to look out for koalas in distress and keep shallow buckets of water for the animals to access.
It urged residents to cut up leftover plastic milk bottles to use as water trays, with passers-by encouraged to top them up.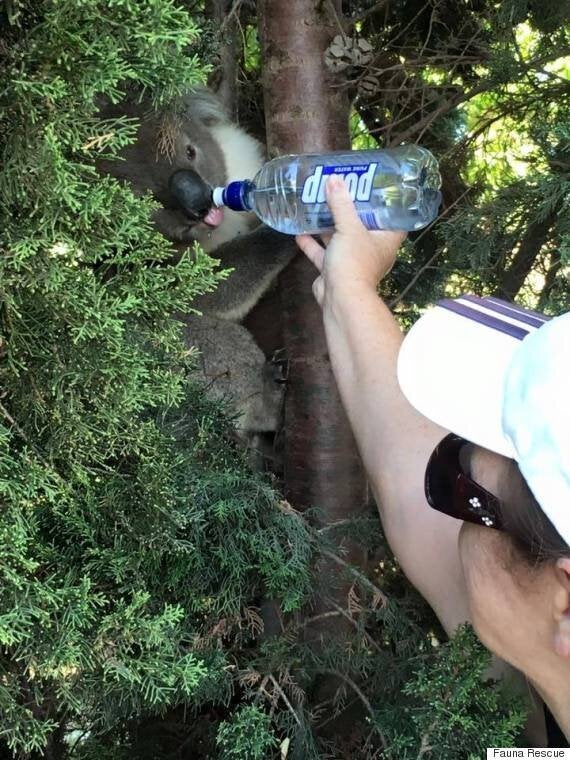 Others have taken to sharing their own drink bottles.
And it's not the first time a koala has flagged down a cyclist for a drink.
Popular in the Community