Lady Gaga gave an emotional performance of the American national anthem to commemorate Joe Biden being sworn in as the 46th president of the United States.
Appearing on stage outside the US Capitol in Washington DC on Wednesday afternoon, Gaga truly delivered on the fashion front, sporting a navy blue blazer, massive red skirt and golden dove brooch.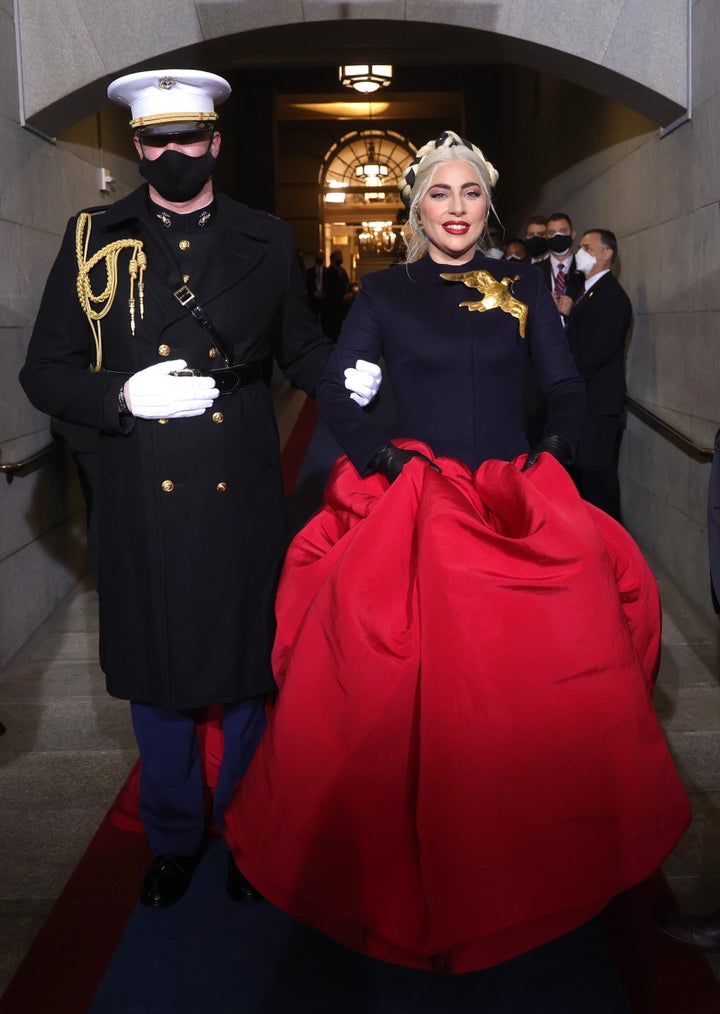 She delivered a stunning rendition of The Star-Spangled Banner (with a golden microphone and earpiece to match her brooch, naturally!), as the world watched on.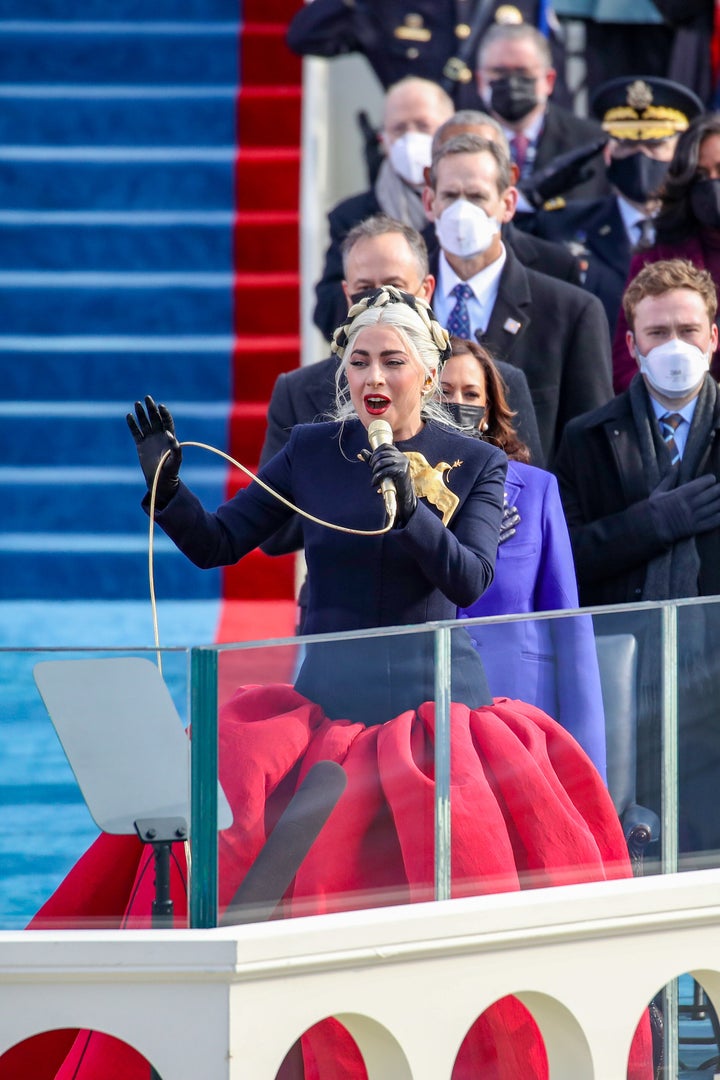 Her performance – and, it has to be said, her look – immediately went down a storm with those watching the inauguration live on TV:
Although the video didn't contain an endorsement for one candidate over another, she did say: "When they announce who has won this election, it will become very clear what this country has become... let's be real, you know who I voted for. But believe me, and listen to me now, even if you disagree with me, your vote still matters to the world."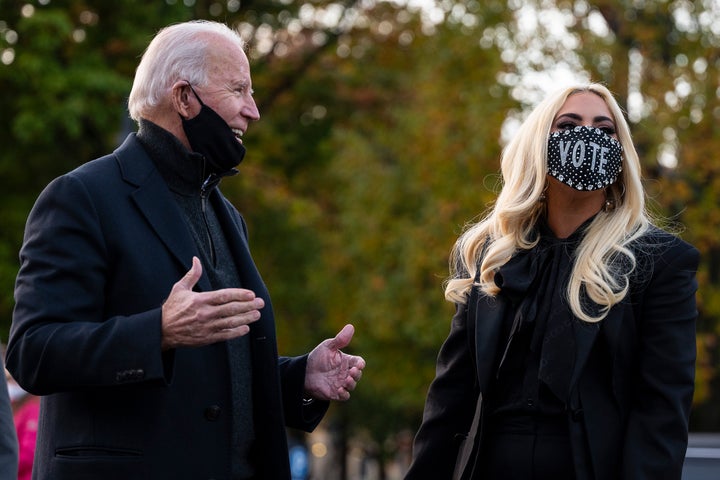 Gaga previously won praise when she sang Star-Spangled Banner before the Super Bowl in 2016. A year later she was invited back to perform during the Half-Time Show.
Other celebrities who appeared during the Biden inauguration included Jennifer Lopez and country star Garth Brooks.
Following the inauguration, a TV special is set to air in the US, featuring celebratory performances from stars including John Legend, Justin Timberlake, Demi Lovato and the New Radicals, who reformed specifically to deliver a rendition of their hit You Only Get What You Give, a song Biden has said in the past holds a special place in his heart.