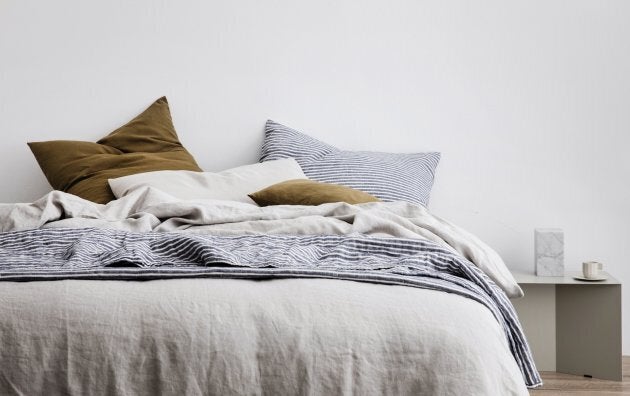 A couple of season ago dressing your bed was all about layering as many European pillows, standard pillows and cushions as would fit (which then also involved the nightly routine of removing them all and hoping the giant stack didn't topple over in the night).
Though bedding trends, thankfully, have become less opulent and more relaxed over the past few seasons. Right now it's all about lived-in fabrics and making the bed takes no more effort than pulling the bedspread up.
The perfect fabric for this look is linen, and we don't mean linen in the sense of bed linen in general, but the actual woven textured fabric made from flax. The homegrown brand which pioneered this trend in Australia is online homewares label, Cultiver.
"The brand began in began in 2012," Nicolle Sullivan, founder of Cultiver told HuffPost Australia.
"I was inspired to create a homewares brand online that had the same exciting global feel and service as some of the best fashion online sites I was a huge fan of. I also loved the idea of offering a world class product that at that time was not available elsewhere online or at that price-point in Australia."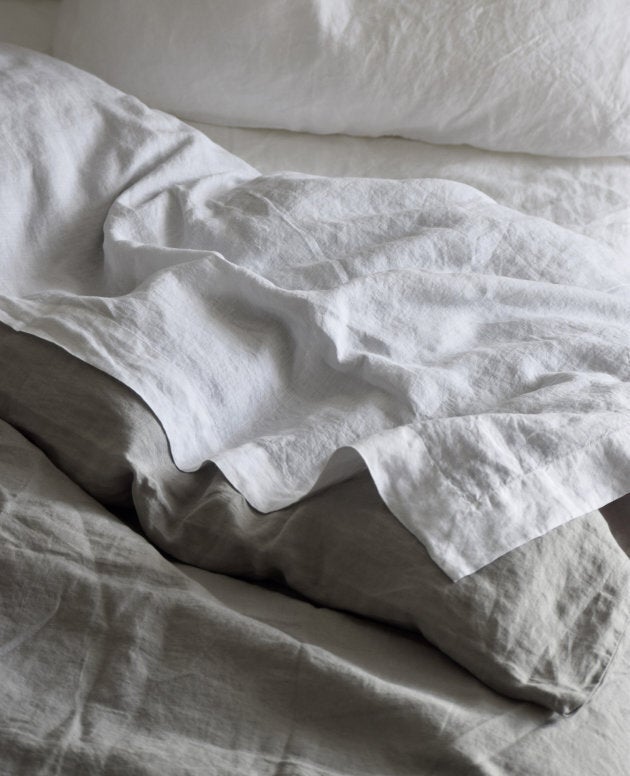 "Linen is perfect for the Australian climate and mindset -- it's completely breathable and relaxed in feel and look. It is also is a great choice for those conscious of the environmental impact of their purchases -- most pure linen bedding is simply designed so won't date, can be used for years, and also is produced much more efficiently than other fabrics such as cotton, with very little water and pesticides," Sullivan said
As for how to best care for your linen pieces, it's pretty simple. The best bit? Creases are encouraged.
"Linen is a lot easier to care for than most people think. It can be machine washed up to 40C, line dried or tumble dried. Most people, when they try linen, love it so much they want to use it continuously, so it's best to rotate a couple of fitted sheets to prevent them from getting worn out from constant use."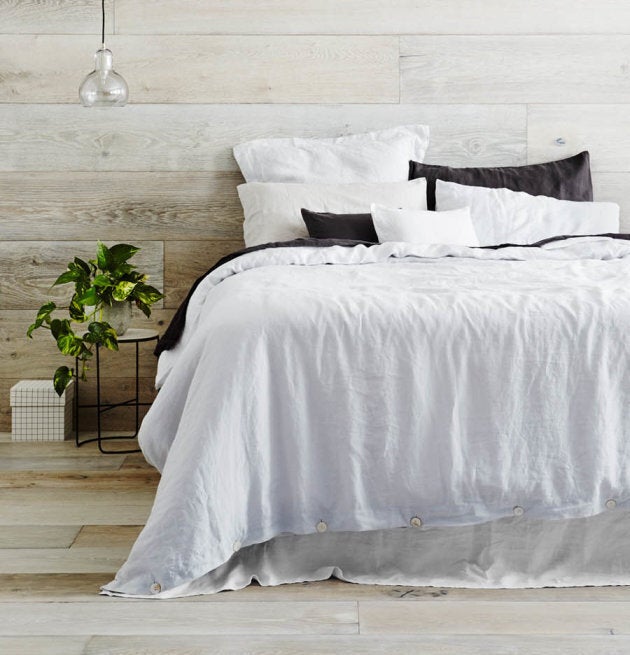 If you're tempted to invest in linen but worried the trend will be over next season, rest assured -- it's been the bedding of choice in Europe for ages.
"Linen has already proven its longevity, it has been the bedding fabric of choice for centuries in Europe. In fact, we have often supplied linen to set designers working on period films. For the last couple of years linen has been doubly popular, appealing to both those looking for 'on trend' pieces and timeless looks. I don't see why anyone would sleep on anything else," Sullivan said.
Another Australian online bedding brand, In Bed Store, also offers a huge variety of linen options in all this season's 'in' colours. The Journal section of the site is a great place to gather inspiration.