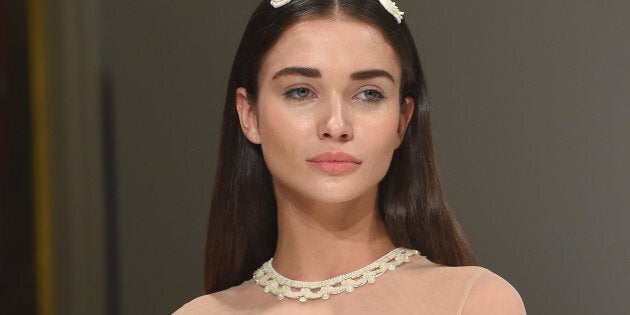 A nearly-naked wedding dress has become one of the most popular looks of London Fashion Week autumn/winter 2017.
Bollywood actress Amy Jackson shared an Instagram photo of herself modelling the Rocky Star dress on Sunday 19 February and it quickly rose to become the top post for the hashtag #LFW, gaining more than 28,000 likes within five hours.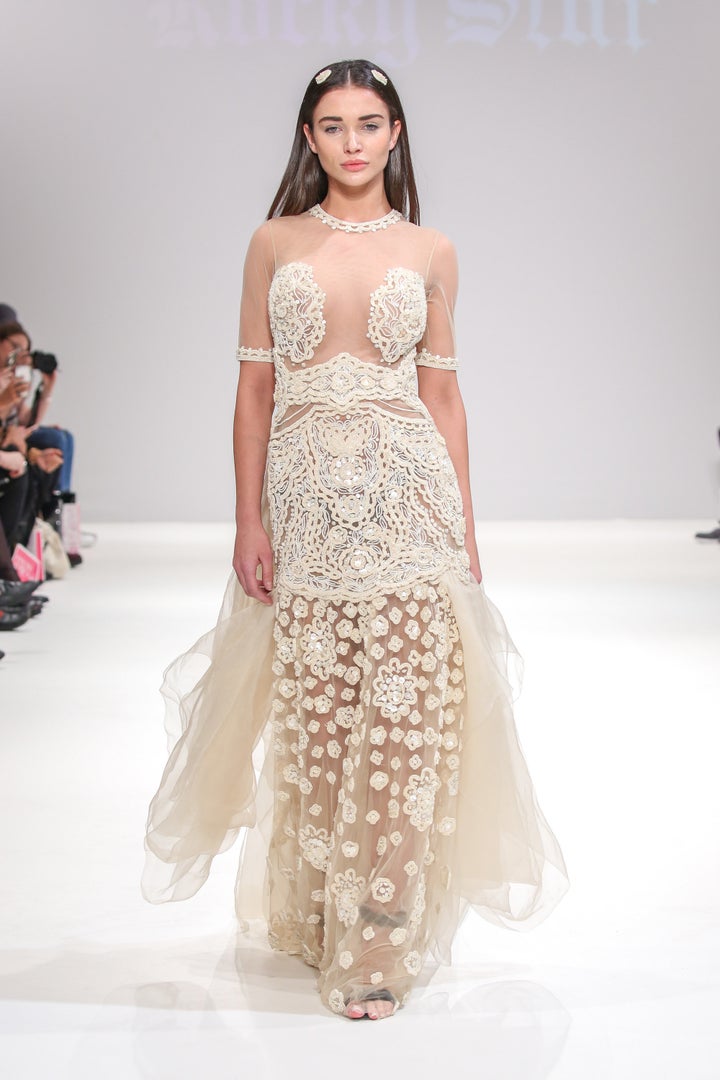 Rocky Star's designs have been worn by Beyoncé and Priyanka Chopra, as well as appearing in many Bollywood films. This is the second collection he has shown with Fashion Scout at London Fashion Week.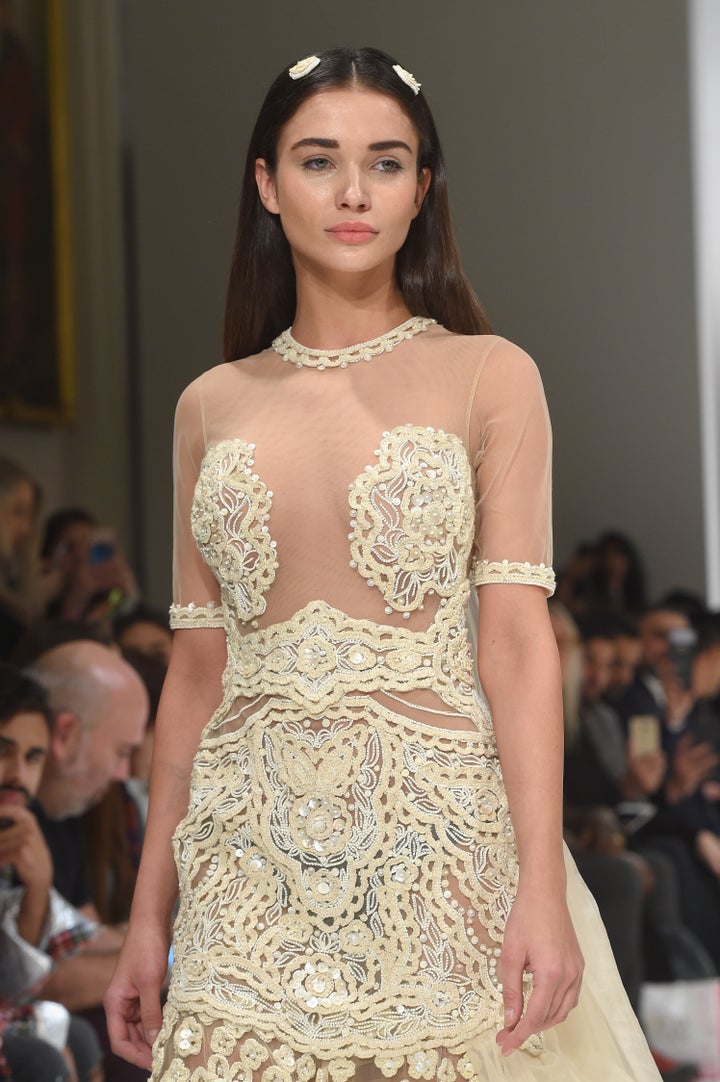 Star said his 'Vida' collection is about "discovering yourself".
"It's all about old world charm and I'm trying to create my own style which is about a woman who travels a lot," he told India Today.
Speaking ahead of the show Star said that Jackson, who regularly travels between India and England, was the perfect choice to represent his collection and he was sure she was going to "rock the show".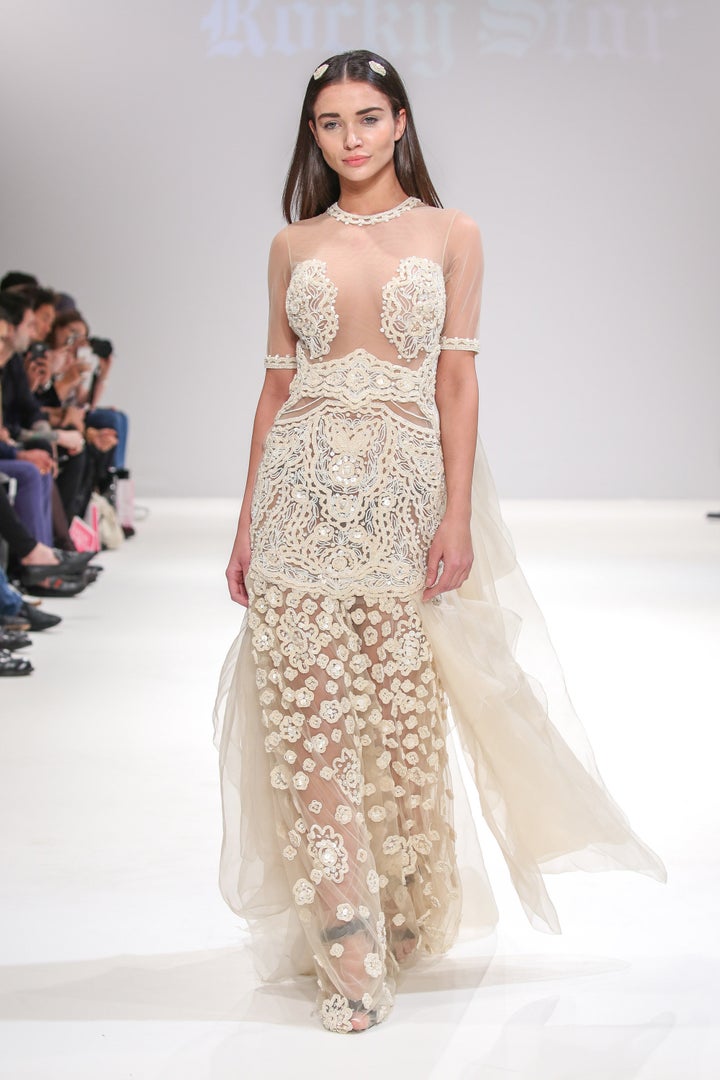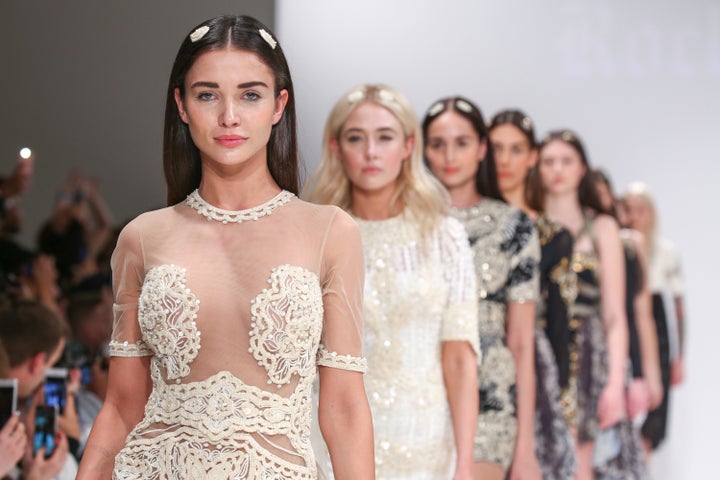 Scroll through the gallery below to see more from Rocky Star's autumn/winter 2017 collection: