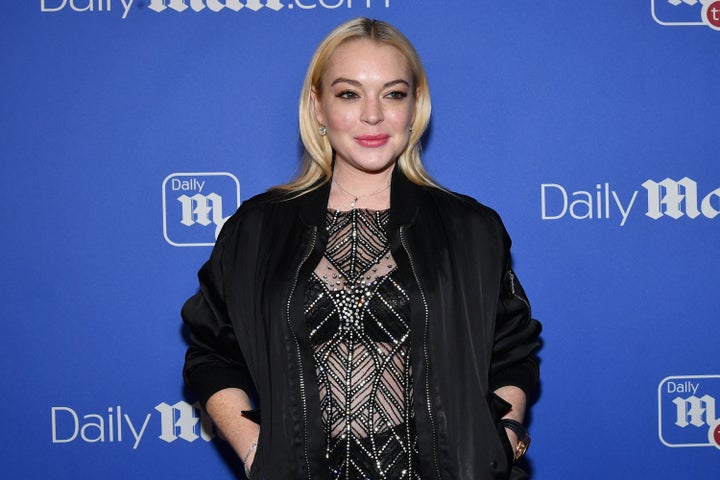 It may be Oct. 3, the internationally celebrated "Mean Girls" Day, but we're still thinking about the bizarre Lindsay Lohan video that appeared to show the actress accusing an unknown family of child trafficking on the streets of Moscow.
Lohan documented the encounter in a series of Instagram Live clips posted last week that have since been deleted. She has yet to publicly address the altercation that seemingly ended with a woman punching her.
On Wednesday, the former child star was just business as usual, sharing a video of her reading the "Mean Girls" line that inspired the Oct. 3 holiday with the help of brother Dakota Lohan.
She left the post captionless save for a hashtag, #OnWednesdaysWeWearPink.
"On October 3rd, he asked me what day it was," Lohan narrates in the movie. "It's October 3rd," her character replies to the question from Aaron Samuels (Jonathan Bennett).
Bennett and two other "Mean Girls" co-stars, Lacey Chabert and Daniel Franzese, similarly acknowledged the holiday on social media. Bennett also released "The Burn Cookbook," inspired by the classic teen movie.
Chabert got into the spirit of the day by wearing an all-pink outfit.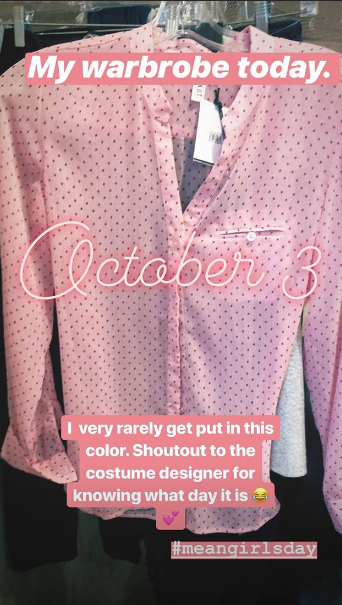 Lohan's Oct. 3 video is her first public appearance, so to speak, since the Instagram Live clips stirred major controversy with many on social media accusing her of trying to kidnap the children and calling her actions "awful" and "disgusting."
In the 10-minute Instagram video, the 32-year-old actress told her millions of followers about a family she identified as Syrian refugees who "really need help."
"Hey, everyone, I just want to show you a family that I met, a Syrian refugee family that I'm really worried about," she said in the video before turning her attention to a person who may be the mother.
"You should be a hard-working woman and you should be doing what you can for your children, so they have a better life," Lohan told the woman.
After a brief verbal exchange, the encounter takes a turn for the worse with Lohan chasing the family down the street while making increasingly wild accusations that they are engaged in "trafficking" and "ruining Arab culture."
After the incident, she shared a cryptic post on Instagram about life's miracles.
She captioned it: "#Help others. #B4yourself #LOHANFOUNDATION #DOWHATEVER IT #TAKES @lohanbeachhousemykonos."