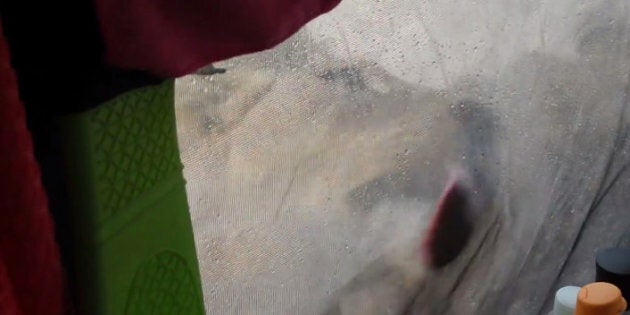 African watering holes are a gathering place where all sorts of thirsty animals -- prey and predator alike -- come together for a drink. But, according to a tourist's recent video, a wet tent also will do just fine.
While camping at the Mabuasehube Game Reserve in Botswana on May 9, Francie Francisca Lubbe was surprised to find three very curious lions licking her rain-drenched tent -- while she was filming inside, mere inches away.
"What a privilege," Lubbe wrote on Facebook. "It rained during the night and 3 [lionnesses were] licking the water from the tent."
According to the Smithsonian magazine, when you see a lion, the best thing you can do is stand still and make yourself look bigger.
Lubbe's decision to quietly observe was a smart move. Plus, she walked away from the encounter with some very sweet footage of the fierce and thirsty predators.
Watch as the big cats quench their thirst on Lubbe's tent, below.