TV presenter Lisa Wilkinson said there is a "problem" with international tennis players flying into Melbourne for the Australian Open tournament after testing positive for the coronavirus.
During a segment on the news and current affairs show 'The Project' on Thursday night, Wilkinson and her co-hosts discussed US player Tennys Sandgren being granted special permission to board a chartered flight from Los Angeles despite testing positive Monday for COVID-19 after he'd previously tested positive in November.
Tennis Australia said the decision to allow Sandgren to fly had been made after a review by medical officials, but Wilkinson said the exemption won't go down too well with Australians stranded overseas.
"Now, I think a lot of people are going to be pretty outraged about this, given the number of Australians who are overseas at the moment desperate to get back home," Wilkinson said on TV.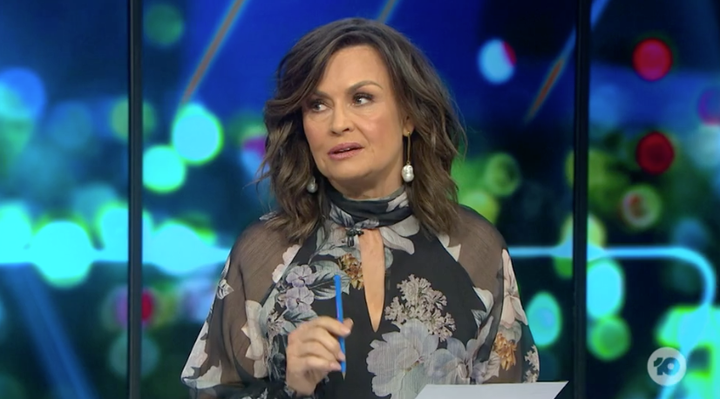 A spokesperson for COVID-19 Quarantine Victoria told The Guardian that it had cleared Sandgren for the flight after concluding he was still shedding fragments of the virus after the November infection, which can cause a positive test result.
Australia has halved the number of returning nationals allowed in as authorities come to terms with the implications of highly contagious British and South African variants of the virus that have been detected in Australia. Once they finally get home to Australia, arrivals must spend 14 days in hotel quarantine at their own expense. The country's borders to all non-citizens and permanent residents remain closed.
Wilkinson acknowledged that health authorities would've thought it through before letting Sandgren fly in and that "everyone who gets off that plane is going to go into quarantine anyway... all of the tennis players are going to be tested every single day".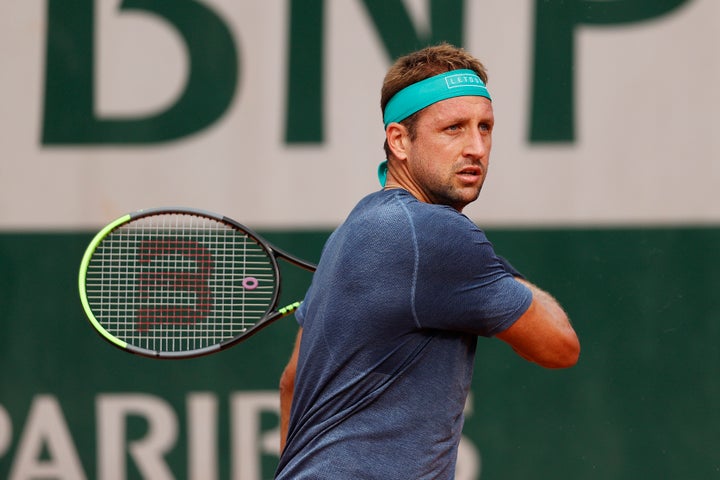 "The only thing I would say is I think this is a bit of a PR problem for the tennis," she then told her co-hosts. "I think one thing we've learned in the pandemic is there is one rule for sport and another rule for normal people. And that is a problem."
Watch the segment here.
Earlier in the week, Sandgren tweeted, "My two tests were less than 8 weeks a part. I was sick in November, totally healthy now.
"There's not a single documented case where I would be contagious at this point."
Tennis Australia said in a statement the decision to allow Sandgren to fly had been made after a review by medical officials.
"In the case of Tennys Sandgren, who has self-disclosed that he previously tested positive in late November, his medical file had to be reviewed by Victorian health authorities," it said.
"Upon completion of that review he was cleared to fly."
Victoria's minister for police and emergency services, Lisa Neville, tweeted that it was deemed safe for Sandgren to fly to Melbourne.
Tennis Australia said any athlete who has recovered from COVID-19 must undergo a similar health review and earn "special clearance" from the authorities before travelling to Australia.
British tennis player Andy Murray was also expected to fly into Melbourne for the Australian Open but wasn't allowed onto the flight after it was revealed on Thursday he was isolating after testing positive for COVID-19.
"Andy Murray has advised that he has tested positive to COVID-19 and is isolating at home in the UK," the Australian Open said in a statement on Thursday.
"Unfortunately this means he will be unable to join the official AO charter flights arriving in Australia in the coming days to go through the quarantine period with the other players."
About 1,200 players and coaching staff began arriving Thursday for the February 8-21 tournament, which was delayed by three weeks.
Victoria has said it will impose the strongest protocols seen at any tennis tournament for those flying in.
Players and staff must isolate for two weeks before they can take part in warmup events at Melbourne Park.
Tennis Australia said players would undergo a more rigorous testing schedule ahead of the Australian Open than most returning travellers.
With files from Reuters.