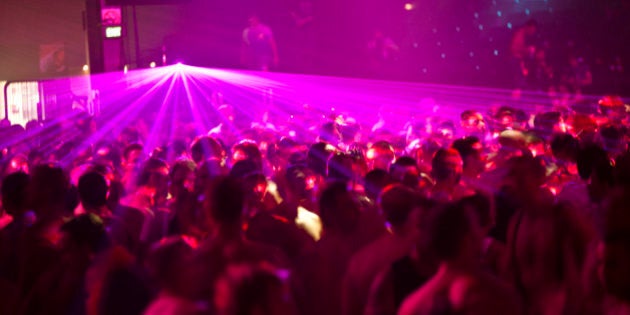 An enormous protest against Sydney's controversial lockout laws is set to take over the city on Sunday, with thousands expected to fill the streets.
Keep Sydney Open, one of the driving forces of the anti-lockout movement, will convene a rally in the city's Belmore Park from 12.30pm. A big list of Sydney music identities will make speeches and perform in support of the rally; Isabella Manfredi of The Preatures and Dave Faulkner of the Hoodoo Gurus will speak, while Art vs Science and Royal Headache will take to the stage.
The rally will protest the raft of measures instituted by the NSW government in 2014, including 1.30am lockouts and 3am "last drinks". The laws were designed to halt a wave of alcohol-fuelled violence that resulted in several tragic deaths, but opponents of the laws claim they are crippling Sydney's creative, musical and nightlife communities.
A Facebook event for the rally was posted online by Keep Sydney Open -- "a group of Sydney music venues, cultural organisations and concerned citizens joining together to fight the imposed lockouts" -- around 10am on Monday. By 5.30pm, more than 8600 people had RSVPed.
"Meeting at Belmore Park in Central, the rally will then make its way into the CBD just after 1pm, stopping by soon-to-close venue Bar Century to conduct a mock funeral for all the closed venues, small businesses and jobs lost since the lockouts," organisers say.
Keep Sydney Open is calling for a range of alternative measures to address alcohol violence while giving the creative and nightlife scene an opportunity to rebuild. The measures include:
the removal of the 1:30am lockout
3am cease of service exemptions for licensed premises that are predominantly live music venues
an end to the new licence freeze for predominantly live music venues and small bars
the lifting of restrictions on retail hours
late-night public transport, like in Melbourne
the introduction of a Night Mayor, like in Amsterdam and Berlin
an invitation from government to discuss next steps in partnership with those whose livelihoods depend on the music and cultural industries thriving in Sydney
police to work with, not against, the responsible venues who provide safe nights out in a global city