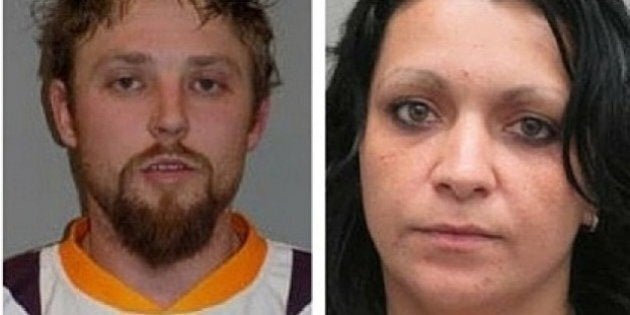 Authorities investigating the murder of missing pair Corey Breton and Iuliana Triscaru have pulled a metal box containing two bodies from a Brisbane dam.
The bodies have not been confirmed as Breton and Iuliana, with police waiting on post mortem examinations to identify the bodies.
"The box was removed from the dam this afternoon and conveyed to the John Tonge Centre for examination," police told The Courier Mail.
"The box was subsequently opened and found to contain the remains of two people."
Six people were charged with the murder of the missing Logan pair on Thursday after a searc for Breton and Triscaru on Wednesday involved police divers, dogs and a helicopter -- but there were no signs of the missing pair.
Corey Breton had reportedly told friends he was going on holiday to Stradbroke Island before he went missing.
He'd also withdrawn $3000 shortly before he vanished.
Three people were taken into custody last night after police stopped a vehicle on the Gateway Motorway in Brisbane.
Detectives have also been speaking to Lelan Harrington, who had also been reported missing just one day after his friends disappeared on January 25.
At first, police had been searching for all three friends but 23-year-old Harrington was found at a Logan house on Tuesday. Since then he's been helping police with their inquiries.
Part of the police investigation involved a call for dashcam footage anyone might have featuring the Cleveland ferry terminal car park from January 24-26.
Police have yet to reveal the identities of the six people charged with murder - believed to be five men and a woman, aged between 21 and 36. They are expected to appear in court on Thursday.