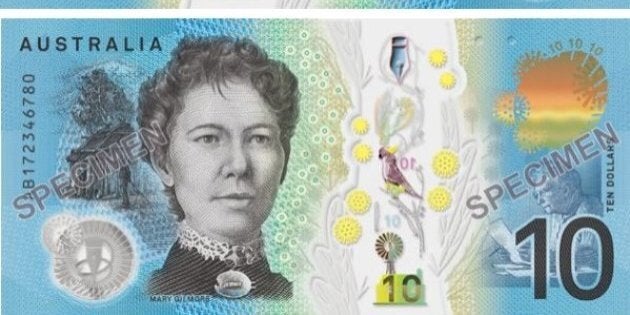 Keep an eye on what you get in your change tomorrow -- there could be something new and unexpected in there.
New $10 notes will be released into circulation from Wednesday, with new security features and a new updated design. The notes will remain blue, and famous Aussie writers Dame Mary Gilmore and AB 'Banjo' Paterson will still feature on the front and back. You'll also spot a few more things on the bill, which will feature the bramble wattle and sulphur-crested cockatoo, and text from The Man from Snowy River.
The new note was revealed by the Reserve Bank in February. Similar to the new $5 note unveiled last year, innovative new security features, such as the top-to-bottom clear window -- which contains "multiple interactive elements", according to the RBA -- have been incorporated into the new note in a bid to prevent counterfeiting. Elsewhere, there is fluorescent ink, raised printing and tactile features to help those with vision impairment.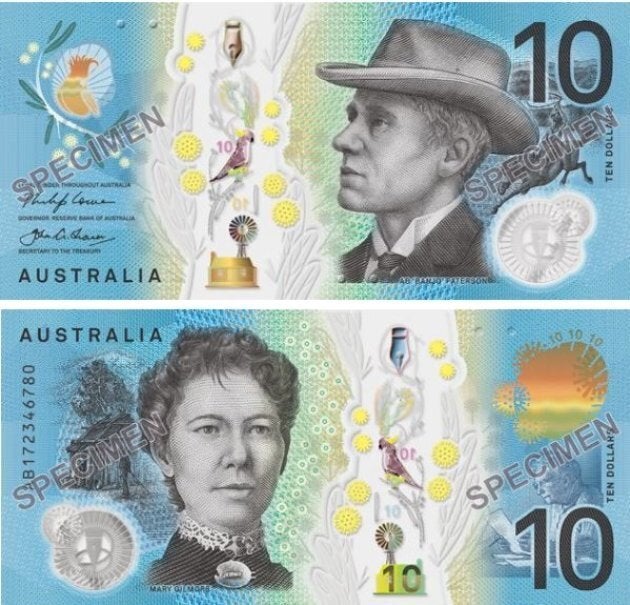 But as you may have realised yourself, there were issues with the new $5 note being accepted by vending machines. The RBA said it was aware of incidents last year involving the new $5 note being rejected from spots like machines and gambling terminals, and was working to minimise disruptions with the new note.
"The Bank has been working closely with various parties in recent years to ensure that the new banknotes can be used in a broad range of typical day-to-day transactions across the country, including in machines that take or dispense banknotes," Lowe said in February.
"Although the new $10 banknotes will be issued in September, it may take some time for them to be widely circulated. The existing series of banknotes can continue to be used as all previously issued banknotes remain legal tender."
The older $10 notes will still be accepted as legal tender, but will be phased out gradually in coming years. The next bank note to receive a facelift will be the $50, which will happen in late 2018. For more info on banknotes, see the RBA's website.