When Love Island Australia intruder Phoebe Thompson entered the villa on Wednesday, she would have recognised a familiar face amongst the other cast members.
HuffPost Australia can exclusively reveal the 28-year-old credit analyst already knows media executive Maurice Salib, and there's photos to prove it.
An image shared on Phoebe's Instagram account in 2015 shows the pair posing together in Sydney. Channel Nine has confirmed to HuffPost Australia that it is Maurice in the photo.
"Throwback to when @mindaayyy was on the hunt for brown people... #Sydney #models," Phoebe captioned the image.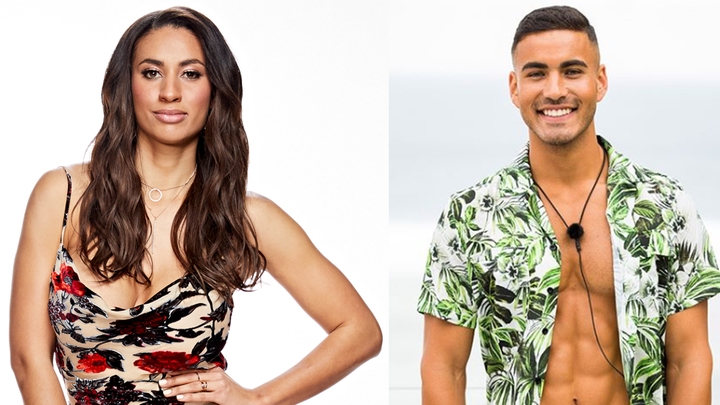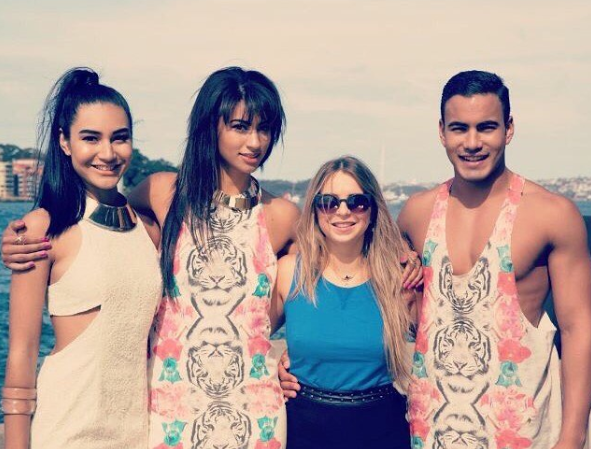 Both Phoebe, who is proud of her Jamaican heritage, and Egyptian-Australian Maurice, have made no secret of their modelling experience.
The show's producers told HuffPost that the reality stars may address their previous connection later in the show, however it remains unclear whether Phoebe and Maurice's connection was known, or if the casting was mere coincidence.
This comes after the Daily Mail revealed on Tuesday that Vanessa Sierra Joli and Adam Farrugia also knew each other before appearing on the show.
Phoebe was one of two intruders who entered the villa in the first week of the show. Week two revealed Love Island Australia's first same-sex coupling as Phoebe and Cassie Lansdell explored their attraction to one another during Monday's episode.
Last week, Phoebe and Cassie discussed their bond after sharing a passionate kiss during a group challenge. Cassie was still paired with Adam Farrugia, while Phoebe was flying solo as she had entered the villa as an intruder.
"There's definitely something there and we get on really well," Cassie said during her piece-to-camera. "We just need to spend more time together."
Close with her mother and sister, Phoebe moved out of home when she was 15, and more recently has had a few rocky relationships but is now ready to find 'the one'.
″I think I have attracted the wrong people. I don't know if it's got something to do with the way I present myself, but I haven't attracted the best guys.
"I just spent three years in a really toxic and horrible relationship. It made me feel a bit reserved and quite negative about it all. I'm hoping this will awaken some things for me and I have a more positive attitude towards it."
Australia's second season of Love Island premiered on Monday, with Sophie Monk returning as the Channel Nine show's host.
After the 2018 season was filmed in Spain, this year's contestants are looking for love a bit closer to home in tropical Fiji.
Irish radio star and actor, Eoghan McDermott, is once again narrating the show with his signature wit. At the end one winning couple, as voted by the public, is given a pot of money to start their lives together. However, there's a catch as one person is given the option of sharing the money or keeping it for themselves.
Love Island airs Monday to Friday at 8:45pm on Channel Nine.