Love Island Australia contestant Sam Withers has confirmed he was meant to star on Married At First Sight's sixth season that aired earlier this year.
The 28-year-old DJ, who was eliminated from Love Island on Monday night, says he went through the entire audition process in 2018 after being approached by a producer, but the gig "fell through" at the last minute.
″I was meant to be on Married At First Sight," he told HuffPost Australia. "I went through the whole process and unfortunately, just before it all began, it sort of all fell through," he told HuffPost Australia.
Sam explained that he was recently approached again for the 2020 season which has now commenced filming ahead of the new year.
"This year's come around but I was already teed up with Love Island and then they asked a couple of weeks ago again but obviously I had other commitments," he said.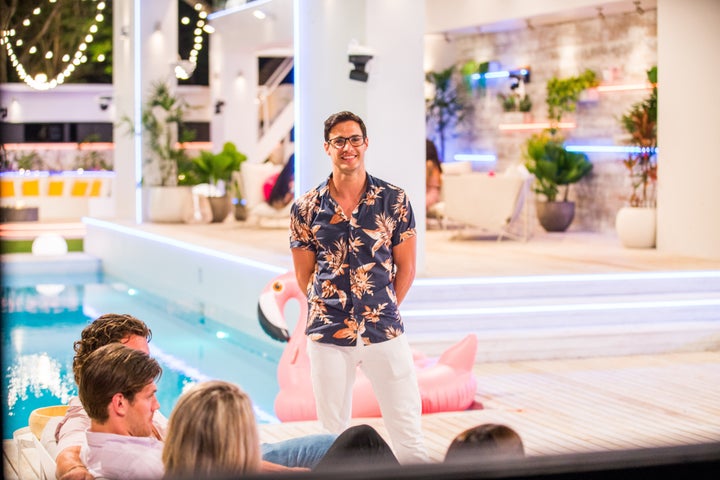 Sam spoke out after a report emerged on Monday morning claiming he was originally cast on MAFS.
"He was confirmed and had even filmed his pre-wedding stuff a couple of weeks ago, but the girl he was matched with pulled out at the eleventh hour," a source told New Idea.
"Apparently she just had a change of heart on the big day."
Had Sam been on MAFS earlier this year, he would've crossed paths with Jessika Power.
"He's very handsome," Jessika tells HuffPost Australia, but says she wouldn't have been inclined to be with him on the show.
"What attracted me to Dan [Webb] was his age, the fact he's a family man and that he was from the Gold Coast. I wouldn't have swapped with Sam."
Now that Sam's left the Fiji villa, he's revealed he had also made it through Australia's 2018 Love Island auditions.
"I did make Love Island season one as well but I also pulled out of that for family reasons," he said.
Love Island Australia airs Monday to Friday at 8:45pm on Channel Nine.