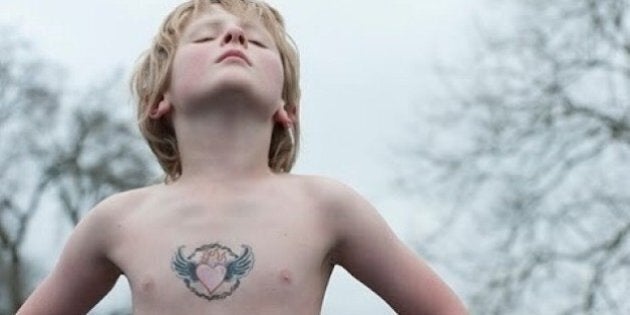 Something special happened at Parliament last week.
At the end of a rollercoaster fortnight in the continuing battle to end the discrimination of LGBTIQ Australians and their families, seven wonderfully normal people spoke in front of a group of politicians, talking openly and eloquently about their experience being raised by same-sex parents.
The event was prompted by one of the most enlightening documentaries you'll ever see -- Gayby Baby.
For these 'gayby babies' -- now all grown up -- it was the chance to share their stories with people who have the power to change laws and make a difference for future generations.
For the audience - who were from all sides of politics -- it was an opportunity to cut through the sensationalist headlines and listen to the everyday challenges faced by these families.
We heard of the shame of having to make up elaborate backstories about why they lived with two dads or two mums, but we also heard of the hope created when school communities came together to show support for these families.
The message was clear -- the biggest thing holding children back is not their diverse backgrounds, but the stigma created by discriminatory laws and hateful media coverage.
Then comes the controversy over plans from the high school of Gayby Baby's exceedingly-talented director to show the film to students.
This was to be part of Wear It Purple Day, which spreads the message that "no one should be subject to bullying, belittlement and invalidation". Students would be able to watch the doco, before eating purple cupcakes and taking part in a fashion parade. Shock, horror!
Of course, no one should be forcing any film on anyone. Don't try to make me watch Sex and the City 2. But if there's one way to entrench bigotry, it's to try to force a different worldview. So the school has a responsibility to allow parents to opt out. And they did, writing to parents that if they "wish for daughters not to attend this screening, please indicate this in writing".
The school equally has a responsibility to make sure their students don't suffer from discrimination. We should be applauding the courage shown by the school leadership in bringing together their students and teaching them that their classmates deserve respect, no matter who their parents love.
Instead, the school has been attacked based on outdated attitudes that fail to recognise the diversity of families in Australia.
For the good of the wellbeing of our children, we need to get over this notion that a child needs a mother and a father to reach their potential.
The last census showed there are thousands of children living in families with lesbian, gay, bisexual or transgender parents across Australia. About 11% of gay men and 33% of lesbians have kids.
There is absolutely no scientific basis for concluding that LGBTIQ parents are any less fit or capable than heterosexual parents. None at all.
The research even shows that there are benefits for children raised by LGBTIQ couples. They experience higher quality parenting and display more open-mindedness towards sexual, gender and family diversity.
The real problem is the negative attitudes and social stigma, which is currently perpetuated by debate about marriage equality. All the speakers at our event at Parliament last week said their life would have been made easier if their parents were allowed to marry.
This is a conversation we have to have. Gayby Baby shows us all that it is love that makes a family, not biology.
The NSW Government's step to restrict screenings of the film is a kick in the face for anyone who sees prejudice and wants it to end.
Screenings like this start a broader conversation about acceptance and allowing our children the freedom to experience a childhood free from discrimination and bullying.
These conversation-starters must not be dismissed as mere tokenism or underestimated in how many students they can help. Every time we do so makes it a little bit harder for students and their families to speak up.
It is an everyday reality in modern Australia that our schools include children from diverse families, including rainbow families, as well as young people who are themselves intersex, transgender, lesbian, gay or bisexual. As children become adults, they're more than likely to have LGBTIQ family, friends, neighbours and workmates.
We must not misjudge the ability of our teenagers to understand these complex issues.
Some of these students will be voting at the next federal election. Keeping them in the dark will only promote prejudice.