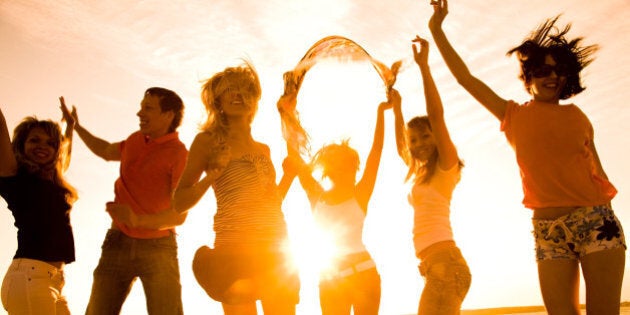 Imagine a festival with no toilet queues or travel required, where artists perform and inspirational speakers share their wisdom with all proceeds going to a good cause.
This Sunday that very concept will come to life as musicians from around the globe busk live from their bedroom, studio or backyard to bring you the world's first live streamed multi-purpose festival, LoveBusk.
Founder Brett Hlywa said the idea was sparked last year after watching Aussie singer songwriter Ben Lee do a livestreamed show.
"He was at his home in Los Angeles and I was on my laptop in a hotel in Newcastle. I was struck by how personal something I assumed would be so impersonal could be," Hlywa told The Huffington Post Australia.
A few months later, Hlywa put his full-time job in the music industry on hold and threw himself into creating a unique festival experience for music lovers around the world.
Headlining this festival is the man who inspired the idea himself, Ben Lee as well as Aussie favourite Ash Grunwald.
But it's not just about the music.
"LoveBusk is a social enterprise with all proceeds going to projects working to eliminate poverty. As well as uniting people on a global scale, we're hoping to raise money and awareness to inspire positive change in human and environmental well being, " Hlywa said.
Entry is free but festival "goers" are invited to tip their favourite artists and speakers.
Of those tips, 50 percent will go towards the annual LoveBusk project in association with OrphFund, which is building a children's village for orphaned kids in Uganda in 2016. The other half will go towards various "for purpose" partners selected by each musician and speaker.
"Music has been an integral part of 'community' for centuries, it unites people and puts a smile on their face. So having LoveBusk fall on this day seemed like a perfect fit," Hlywa said.