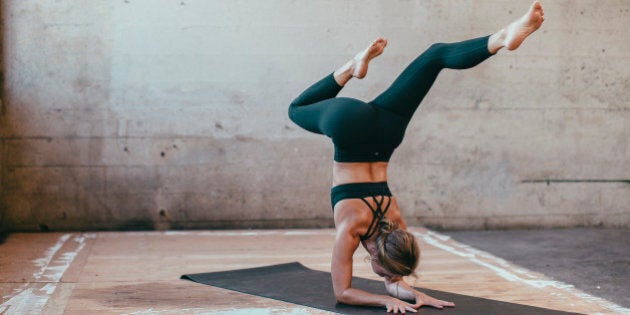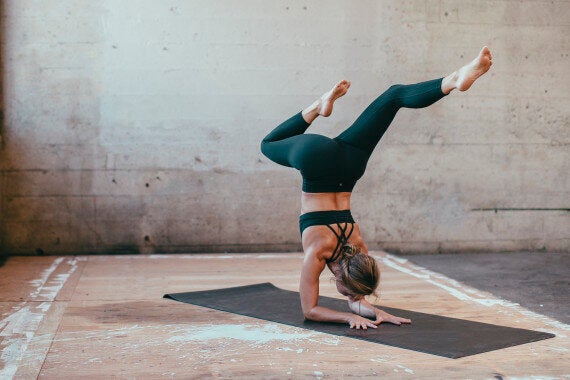 Leggings -- black, stretchy things that are rarely worn to the gym alone. They're our go-to for grocery shopping, laundry and Netflix because they make us feel productive, prepared and well, fit (even if we are just catching up on OITNB).
Most ladies will have a favourite pair -- plus a few others they're forced to wear when the good ones are in the wash. Just like our favourite bra, this pains us. Alas, when our beloved bottoms finally come out of the machine -- so fresh and so clean -- our hearts do a little dance because now we can tackle the day, whether we downward dogged this morning or not.
And while this whole leggings-as-pants thing has come under certain scrutiny by the fash pack (it's not like we actually think they are pants) the fact you can use pilates as your defence makes everyone a winner.
And so, when the news broke that fitness apparel brand Lululemon were launching a new "pant wall experience" together with a new range in September -- we were intrigued.
Basically, the pant wall experience is an area within stores where its selection of butt-sculpting pants are organised by "engineered sensation" -- so you can pick your pants based on how they feel rather than just the cut alone. As you can imagine, this is very important considering each of the new styles feel very different (kind of like how different exfoliators vary in texture).
Along with the revamp there's four new styles of bottoms within the sensation categories -- relaxed, naked, held-in, hugged and tight. Of them, the most impressive perhaps is the "align" pant which uses a special gusset that promises to camel toe proof your bits (a critical function of any pants worth your time, really).
"Through our rigorous feedback and testing process, we've changed constructions across styles and sensation categories, including an updated gusset that solves camel toe," Jodie Gear, Lululemon Australia General Manager of Merchandise, told The Huffington Post Australia.
They've also developed a lightweight fabric called "Nulu" for this particular pant.
"It's buttery soft, wicks sweat and is four-way stretch -- offering our lowest level of gentle compression," said Gear.
And if it's that super tight, Spanx feeling you're after -- Gear recommends the ""Tight Stuff" pant.
"This style provides the tightest feeling of compression in our assortment. We cut full-on Luxtreme fabric on the cross grain to create maximum compression laterally and maximum vertical stretch -- maximising the compression, coverage and movement this fabric provides," said Gear.
Finally, Gear recommends you machine wash your tights in cold water and hang to dry on the line.