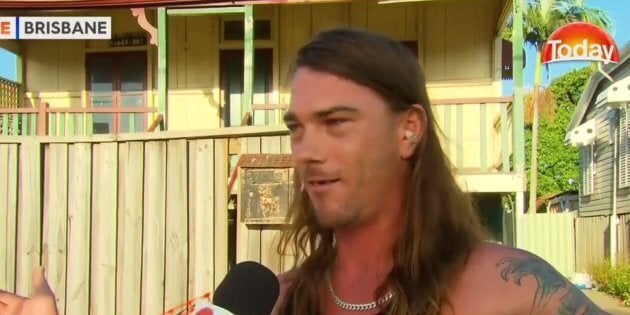 Being in his underpants didn't stop absolute legend Daniel McConnell from chasing down the person who drove into his mate's Brisbane shop and tried to get away.
In a brilliantly Australian interview with Today, McConnell had host Lisa Wilkinson in stitches with lines like: "All I had was me jocks on and he was chasing me up the street and I'm just like, mate!".
And does he feel like a hero?
"Not really. It's just something you've got to do for your community, mate."