CANBERRA -- Prime Minister Malcolm Turnbull is to press controversial citizenship proposals in a national security statement to federal parliament on Tuesday which also assures Australians that authorities are keeping ahead of Islamist terrorism while defining a "new reality" in a time of "global instability".
And he insists, "An online civil society is as achievable as an offline one," as he seeks tighter control of the internet when it comes to terrorists and terror suspects.
Dutton, who is a frequent critic of the AAT, wants to bring citizenship matters into line with visa cancellations and, like visa matters, applicants can still appeal to the Federal Court and potentially onto the High Court.
Turnbull, in excerpts of his national security statement seen by HuffPost Australia, will on Tuesday insist tougher migration rules are needed and urge the federal opposition to back them as a "vital strengthening of our citizenship laws".
"There is no more important title in our democracy than 'Australian Citizen'," Turnbull will tell parliament.
"And we should make no apology for asking those who seek to join our Australian family to join us as Australian patriots -- committed to the values that define us, committed to the values that unite us.
"Our success as a multicultural society is built on strong foundations which include the confidence of the Australian people that their government, and it alone, determines who comes to Australia."
"Any attempt to wind back review powers should be treated with concern," she said.
Opposition Leader Bill Shorten has indicated general support.
"Terrorism has no respect for human life and no regard for our laws – this is not the time for circular arguments about jurisdiction, or terminology," the Labor Leader will tell parliament on Tuesday.
"It is critical that we work together -- using the combined resources of the Commonwealth and State authorities, to protect our communities and to detect and prevent terrorist attacks."
After the deadly terror attacks in Melbourne and in the United Kingdom, the Prime Minister is also expected to update Australians on current threats and reassure Australians on the path the government is taking.
"We must be clear eyed and recognise that this is the new reality we face," Turnbull is expected to say.
"We are not immune from the global impact of the conflicts in the Middle East and the instability around the world -- but we should also be reassured."
As previously indicated by Turnbull, the online world is now a particular focus for authorities. In the main, this is where young Australians are getting radicalised.
"The privacy and security of a terrorist can never be more important than public safety," Turnbull will say.
"An online civil society is as achievable as an offline one. And the rights and protections of the vast overwhelming majority of Australians must outweigh the rights of those who will do them harm.
"That is truly what balancing the priority of community safety with individual liberties and our way of life is about.
There's no argument there from Shorten.
"We need to recognise this is a 21 Century conflict -- being fought online as well as in the streets," he will say.
"Terrorists are using sophisticated online strategies as well as crude weapons of violence."
But he conceded companies like Twitter and Facebook, which are attempting tackle other forms of online abuse, are not doing enough.
"We need more -- and these companies have the resources and the capacity to do more," Shorten will say. "Terrorists don't self-police, so we cannot rely on a self-policing system."
It is mission that Attorney-General George Brandis will be sent on later this month in Canada with counterparts from Australia's Five-Eyes partners; the United States, United Kingdom, New Zealand and Canada.
According to Turnbull, Brandis will discuss "what more can be done among our like-minded nations and with the communications and technology industry, to ensure terrorists and organised criminals are not able to operate with impunity within ungoverned digital spaces online".
Although with seemingly tactic approval, Shorten has urged caution.
"We must always be mindful of the rule of the law and the proper protections of our citizens," he will say. "But we must be equally focused on adapting to new mediums and new technologies to detect and prevent new threats."
Click below to follow HuffPost Australia Politics on Facebook!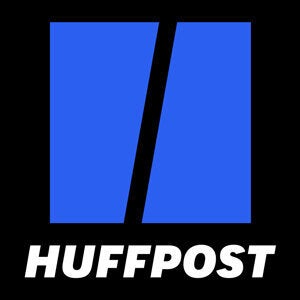 ALSO ON HUFFPOST AUSTRALIA