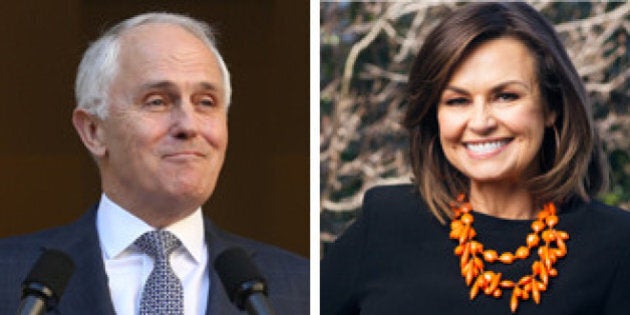 Prime Minister Malcolm Turnbull has asked a journalist to be more "sunny and optimistic" and less "negative" in his first sit-down television interview after his parliamentary party was described as divided.
Appearing on Channel Nine's Today show, Turnbull told host Lisa Wilkinson, who is also editor-at-large of The Huffington Post Australia, that she must be more positive on such a "beautiful day".
It was in response to a line of questioning about disgruntled outgoing ministers retreating to the backbench, and how Turnbull would "heal" that issue within the party.
"You've got 44 Liberal colleagues who didn't want you as leader, including outgoing defence minister Kevin Andrews, who rolled a grenade or two in your direction yesterday. Cory Bernardi is throwing around accusation of treachery, and you've got Tony Abbott -- whose job you took -- they're all sitting on the backbench. How are you going to heal that divide?" Wilkinson asked.
"Well, again, it's... You should be more sunny and optimistic and positive so early in the morning. It's a beautiful day. Why are you so negative?" Turnbull asked in reply.
Wilkinson persisted, "There's questions that have to be answered, Prime Minister.
But Turnbull continued his commentary on Wilkinson's mood: "If you're negative in the morning, you must be very grumpy by the afternoon".
"I'm a ray of sunshine at night," Wilkinson said.
Turnbull continued, "Well, if you're only sunshine-y in the evening, maybe you're doing a program at the wrong end of the day".
After the back-and-forth banter, Wilkinson finally said, "Come on, answer the question".
"The answer is, Lisa, that the ministry has been assembled by me on merit. There are people who have been appointed to Cabinet -- Christian Porter and Josh Frydenberg, just two examples... who were quite open about voting for Tony Abbott in the leadership ballot last week," Turnbull said.