Prime Minister Malcolm Turnbull has spent the lead up to ANZAC Day in Afghanistan with Australian servicemen and women.
It has been an honour to meet the servicemen and women in the Middle East, to thank the Anzacs of today for their service. pic.twitter.com/MrkGH1f6AZ

— Malcolm Turnbull (@TurnbullMalcolm) April 24, 2017
In his surprise visit to the Middle East, he thanked those in the Australian Armed Forces for their contribution to protecting the country.
Speaking in Afghanistan, Turnbull said that "Australian men and women [are] defending our values, defending our liberties, keeping us safe."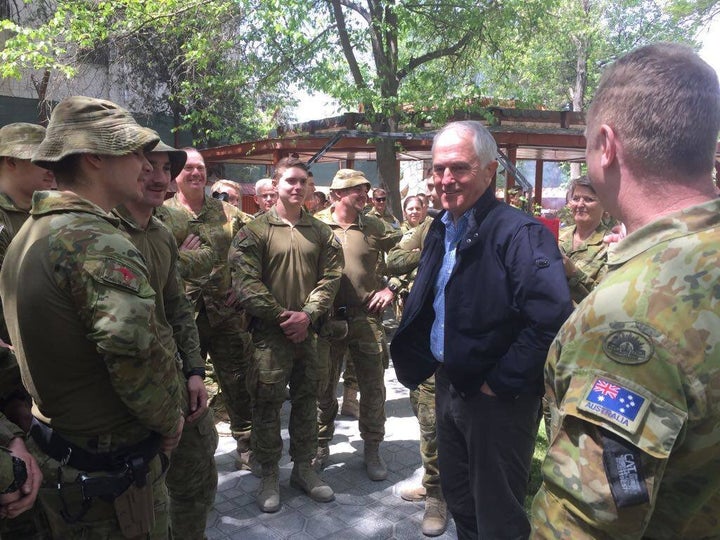 In Baghdad, Mr Turnbull thanked special forces troops for their support of security and development in the region, and handed out 15 service medals. He met with Iraqi Prime Minister Dr Haider Al-Abadi, and congratulated him on the strong military gains against ISIS.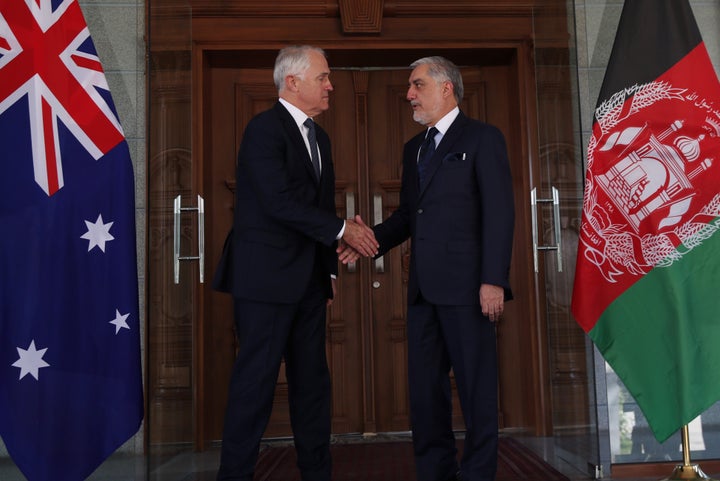 Mr Turnbull then traveled to Taji, where troops from New Zealand performed a traditional Maori welcome ceremony.
Over 1700 ADF personnel are deployed in the Middle East, with 270 defense personnel stationed mostly in the Afghani capital Kabul. Their role includes providing support and security along with mentoring recruits at the Afghan National Military Academy.
Opposition Leader Bill Shorten and Governor General Sir Peter Cosgrove will attend Anzac Day services at Bomana Cemetery, Isurava Memorial and Kokoda in Papua New Guinea.
Bill Shorten said in a statement, "spending Anzac Day in Papua New Guinea also reminds us of the gratitude Australians owe the locals, so many of whom risked their own lives as guides and stretcher-bearers."
During his visit, he will also meet with PNG Prime Minister Paul O'Neil to strengthen the relationship between the two nations.
ALSO ON HUFFPOST AUSTRALIA