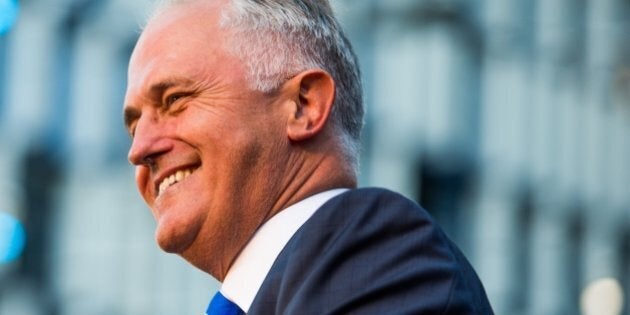 Prime Minister Malcolm Turnbull has talked up the need for Australia to get more innovative, imaginative, smart and tech-savvy in a speech to Liberal faithful in New South Wales.
Speaking on the state's central coast, Turnbull reiterated his call for the nation to embrace innovation in an effort to stay competitive in a globalised economy.
He said Australia wasn't doing good enough at keeping entrepreneurs in the country, describing the greatest natural resource in the nation as its people.
"We often don't do a good enough job at keeping our entrepreneurs on our own shores or commercialising those great ideas and that great research into dynamic businesses. Clearly, innovation is at the key of our future," Turnbull told Liberal Party members.
"Every other major economy recognises this, (it is) the key to success ... in a larger, more competitive economy."
As well as reiterating his call for innovation, Turnbull hit out at Labor's recently released tax policy.
Under a Shorten Labor government negative gearing would only be available on newly-constructed homes but there would be no change for existing negatively geared property. Labor has also proposed alterations to capital gains laws.
The ALP's policy has been criticised by the coalition as bad for the housing market, an attack that Labor rejects.
"What Labor is proposing to do has the inevitable consequence of reducing investment. It is calculated to slow down, to obstruct, to even stop our successful transition to a diverse, successful 21st century economy," Turnbull said, adding that the coalition saw "the road to a 21st century economy".
Earlier this week, the coalition's attack on Labor's economic credentials suffered an embarrassing setback after Treasurer Scott Morrison was called out for using old data to hit the ALP on negative gearing.
Morrison used the findings of a BIS Shrapnel report to claim that Labor's policy would push up rents and weigh in on the economy, but soon after it was revealed the data relied on was not current.
"The assumptions were set several months ago, and the analysis done late last year, well before Labor announced its policy. Therefore the assumptions do not align with Labor's policy," BIS Shrapnel associate director Kim Hawtrey told The Australian Financial Review.
"Friends, these are the most exciting times to be alive," he said.
"The growth of the global economy has never been so large or so rapid. It is not just the scale of growth, it is the pace of it.
"The opportunities will be seized by those that are innovative, agile, courageous, prepared to invest, and take risks."