CANBERRA -- An Australian permanent resident was injured in the deadly Westminster attack in London outside the UK Houses of Parliament on Thursday, Prime Minister Malcolm Turnbull has confirmed.
The woman, who was originally from Germany and now lives in South Australia, was caught up in the Westminster attack that killed four people and left dozens injured, Turnbull announced in Question Time.
The woman, whose age is unknown, is recovering in a London hospital after her foot was run over by the attacker's car. She is receiving consular assistance.
"Australians should be reassured that our agencies are today as every day working relentlessly and tirelessly to keep our people safe," Turnbull told Parliament.
"We are very alert to the vulnerabilities of places of mass gathering and open spaces and the risk of relatively unsophisticated attacks, like that perpetrated in London.
"Keeping Australians safe is our highest priority. It is our most solemn, our supreme obligation."
ABC presenter Leigh Sales reported that the woman is a German national who lives in Australia. The car involved in the attack ran over the woman's foot, she reported.
Earlier, Turnbull said the police presence in and around Parliament House in Canberra would be increased while confirming that Australia's terror threat level would remain set as probable.
Australia's terror threat level remains set at probable and Prime Minister Malcolm Turnbull has described the threat as "real".
The increased security presence coincided with a state visit by the Chinese Premier Li Keqiang, who has arrived in Canberra at the start of a five-day trip.
The Minister Assisting the Prime Minister on Counter Terrorism, Michael Keenan, on Thursday morning told the ABC the building is already very secure.
"We've taken measures over the past few years to enhance security here," the minister said.
"It's normal after a big international terror event that we have an enhanced presence of police officers, a more visible presence, and people will see that at Parliament House today.
"The occupants of Parliament House should feel very comfortable and safe inside."
The Prime Minister declared that Australia stands in resolute solidarity with the people of Britain in the wake of the fatal attack.
No Australians are understood to have been involved.
"Australia's heart felt sympathy and resolute solidarity is with the people of the United Kingdom who we stand today as we always have in freedom's cause," Turnbull told reporters in Canberra.
"Staunch allies in the war against terrorism.
"The attack on the British Parliament is an attack on parliaments, freedom and democracy everywhere."
Turnbull had not, as of Thursday morning, spoken to the British Prime Minister Theresa May.
"We will never, ever let the terrorists win," he said.
"We will defeat and destroy them on the battlefield, we will defeat and defy them at home.
"We will never change the way we live. We will never let them divide us.
"We will never let them intimidate us or challenge or democratic way of life or the freedoms for which generations of Australians have served and died to keep secure."
The Department of Foreign Affairs (DFAT) has not upgraded the level of advice for Australians in London, but has issued advice recommending Australians "remain vigilant, monitor media reporting and follow the advice of local authorities".
"We continue to advise Australians to exercise normal safety precautions in the United Kingdom," DFAT said in a statement.
Labor Leader Bill Shorten has also has pledged support for Britain.
"This shocking crime, designed to weaken the U.K, will only make her stronger. All Australians stand with Britain today," he tweeted early on Thursday.
From a trip to Washington, the Foreign Affairs Minister Julie Bishop -- who has described the attack as a "shocking incident" -- has spoken to her UK counterpart Boris Johnson and Australia's High Commissioner in London, Alexander Downer.
"I extend the Australian's Government's deepest sympathies over the incident," she told reporters.
"I can assure Australians that to this point no Australians have been identified as being involved.
"I have spoken to Foreign Secretary Boris Johnson and passed on our concerns and condolences."
The attack would have been very difficult to predicts, according to Bishop, who is attending a high level meeting of nations fighting Islamic State in Syria and Iraq.
"It has had hallmarks of the recent ISIS-inspired terrorist attacks we have seen elsewhere, but it is too early to make a conclusion on that point," Bishop said.
Click below to follow HuffPost Australia Politics on Facebook!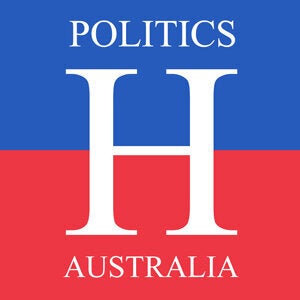 ALSO ON HUFFPOST AUSTRALIA