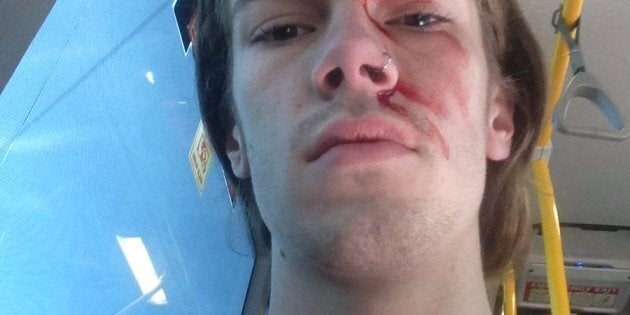 A man has been charged over the alleged assault of Kevin Rudd's godson during a dispute about same sex marriage.
Rudd tweeted on Wednesday afternoon that his 19-year-old godson, Sean, had "been punched while standing up for marriage equality" and shared a photo of a young man with a wound on his forehead and blood running down his face.
Queensland police say a 48-year-old man has been charged with one count of assault occasioning bodily harm and public nuisance after the incident at a bus stop in the Brisbane suburb of Bulimba.
It's alleged the assault happened on Monday, a day before ballots for the Federal Government's same sex marriage postal survey were mailed out to millions of Australians.
"So many warnings to Turnbull about what the postal vote could unleash," Rudd said in a tweet, sharing the image of his bloodied godson.
The Government has been accused of opening up children in the LGBTQ community to hatred because of the survey.
The results of Australian Bureau of Statistics-run marriage equality survey are due in November.