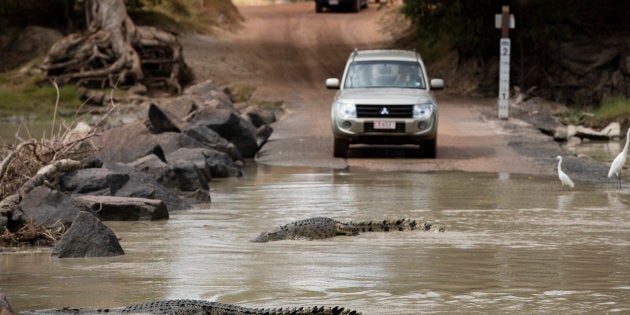 Police said the man was wading across the road, which crosses the East Alligator River with two women about 4pm yesterday.
The women made it to the other side but he disappeared and a police operation uncovered his body about 2km downstream with evidence of having been taken by a large crocodile, presumed to be 3.5 metres long.
NT Police Force Supt Bob Harrison told Sky News the crossing was a notorious crocodile spot.
"The area's noted for crocodiles on the causeway and there are signs there saying 'don't go in the water'. Unfortunately they did and that was the result."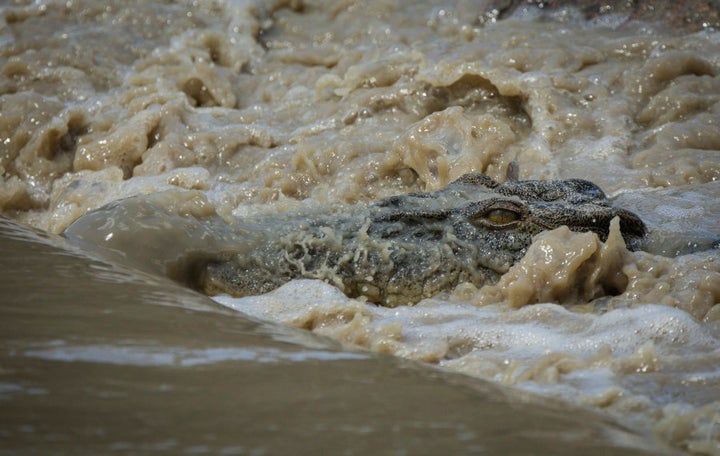 Crocodiles often feed on fish as they cross the causeway and the current wet season means they are on the move across waterholes in the Northern Territory.