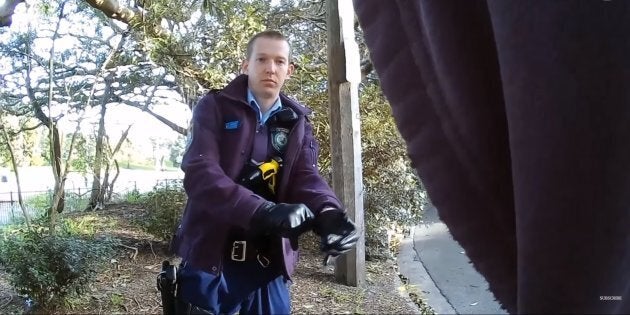 Ever thought you could get arrested for dropping the 'F' bomb in public?
In New South Wales you can, as a 28-year-old student found out to his cost when he was charged with offensive language after telling police who stopped and questioned him on his way to TAFE on July 14 last year it was "none of your f--king business".
The man was un-arrested a minute later after the arresting officer used the same dirty language, telling Filip Black he was "f--king worked up".
But the situation didn't end there.
Following a heated exchange where Black repeatedly refused to answer police questions about what he was doing in that street, the officer searched him and ending up tackling him and again arresting him for more alleged offensive language.
Now, in a ruling which could set a precedent for the potty-mouthed residents of the state, a NSW District Court has ruled that both arrests were unlawful.
Offensive language laws are a contentious issue in Australia -- and not just because we're a nation where some of the most offensive words in the dictionary are used as terms of endearment.
An unnecessary arrest for offensive language can lead to further, more serious charges."
Under NSW law, for language to be deemed "offensive" it must be "likely to provoke reactions such as anger, disgust, resentment or outrage" and "arouse a significant emotional reaction".
Police have themselves acknowledged that what constitutes "offensive" is subjective and can depend on volume and the tone in which it's used.
There is no list of words deemed to be illegal, and the charge can only be made in a public place such as a school, park or main street.
The legislation also specifically states that the purpose of the law is to "protect members of the public from undue disturbance of the use and enjoyment of public places", but in practice it is often those caught swearing at police who are charged.
In 2014, the maximum penalty for swearing in NSW more than tripled to $500 -- twice the amount you can be fined in any other state.
Many law reform advocates are against using offensive language being a crime at all, arguing it unfairly targets the indigenous and other disadvantaged communities and is often misused by police annoyed by citizens disrespecting their authority, rather than to protect the public.
Aboriginal and Torres Strait Islander people are 15 times more likely to be arrested for offensive language than the population at large.
More than a quarter of those charged with the offense in NSW were Indigenous, according to statistics from the NSW Bureau of Crime Statistics and Research.
Mapping crime rates reveals those in rural areas are most likely to be hit with the charge, along with those in Sydney's nightlife districts of the CBD, Bondi and Manly: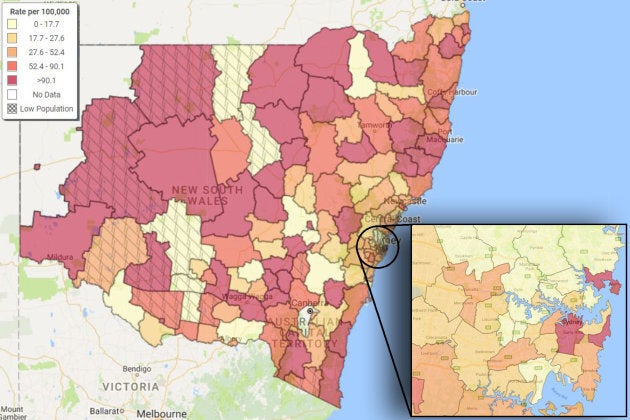 Black is not indigenous, but his arrest does raise questions about what how police determine offensive language -- and what counts as a "public place".
The student was walking down a residential street bordering Centennial Park in Sydney wearing a backpack and black hoodie "with the hood up" when he was stopped by police driving past and asked what he was doing in an area they said was "renowned for break-and-enters".
During the confrontation, Black called the officer a "Adolf Hitler fanboy, a "Nazi" and said "I hope you get done like those arseholes in Dallas" -- an apparent reference to the July 2016 shooting deaths of five Dallas police officers.
The heated exchange ended when the young man allegedly told police to "f--k it in your mum's p----", and the police officer again arrested him
But the judge hearing the case determined that Black's second arrest was also unlawful, as his animosity was provoked by the officer's "protracted and unjustified interference with civil liberties".
Redfern Legal Centre, a legal help centre for poor and disadvantage people in inner Sydney, supports the judge's overturning of Filip Black's conviction.
"Police should not be making arrests for offensive language, particularly where that language is directed only at police," the Redfern Legal Centre's police powers solicitor Sophie Parker said.
"The way in which this situation quickly escalated is also a good example of how an unnecessary arrest for offensive language can lead to further, more serious charges."
It's not the first time the issue has gone to court in recent years.
In August, iconic Sydney activist Danny Lim was cleared of a $500 fine for calling Tony Abbott a "c---" on a sandwich board, as the judge ruled the word was now "prevalent" in Australian vernacular and so not sufficiently offensive.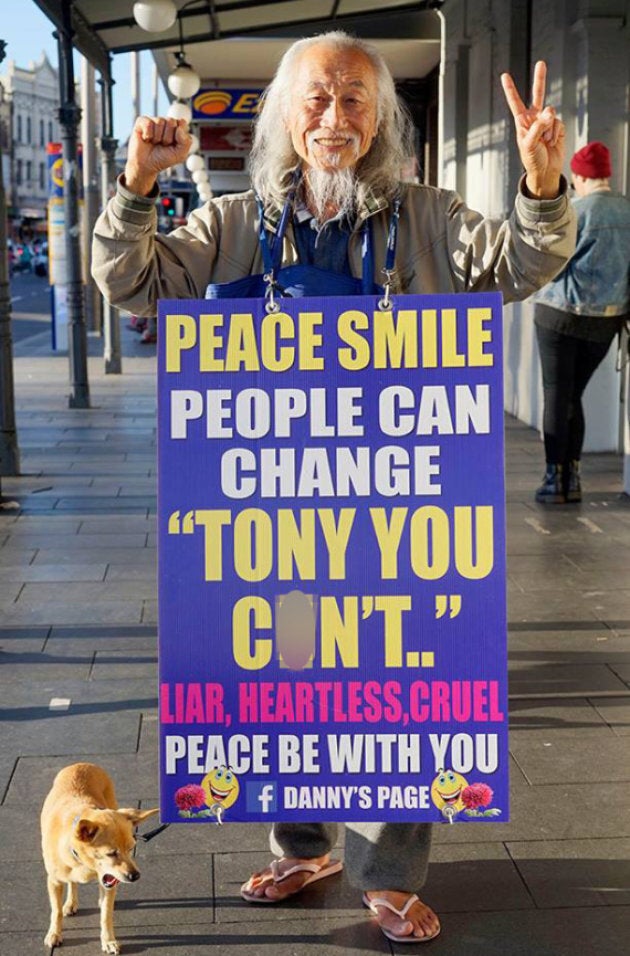 In another ruling in October last year, a judge determined that chanting "f--k Fred Nile" at a same sex marriage rally was not an offence under the legislation.
Magistrate Bradd ruled the phrase wasn't sufficiently offensive as it wasn't intended to wound feelings, but was rather being used "to dismiss the argument against marriage equality", Fairfax Media reported.
Despite this, police continue to hand out fines for the offense, with 3,732 people in NSW charged just last year.